Paddle Battle
Molokai crews head to states.
With swift, powerful strokes, Molokai canoe crews paddled feverishly to the multicolored flag finish line last Saturday. Coaches and family members shouted out techniques or simply 'Go Molokai!' as they approached the wharf. Over a hundred participants, coaches and spectators attended in this season's fourth and last regatta held on Molokai.
For some, the race was the last chance this season for an improved time; for others, the race could qualify them for the state championship in a few weeks.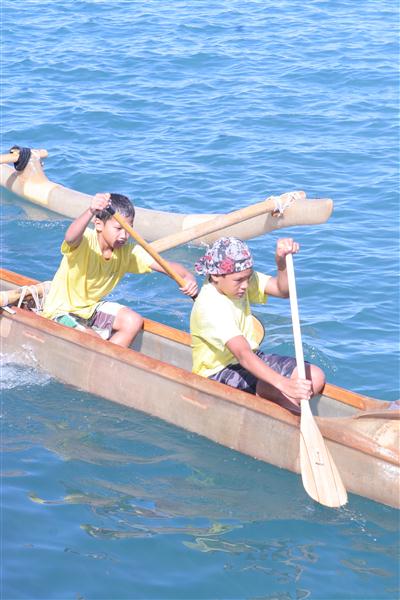 For the master's divisions, like Kukui `O Molokai's 50+ crew, "the goal is to have fun," according to paddler Becky Takashima. But fun doesn't mean no competition.
"We're always trying to beat everyone out there," she added.
In two weeks, 74 canoe clubs from around the state will compete in 39 events – ranging from ages 12 and under to over 60 – in the 60th HCRA State Championship.