Organic Program Chopped
Farmers' certification goes out of state.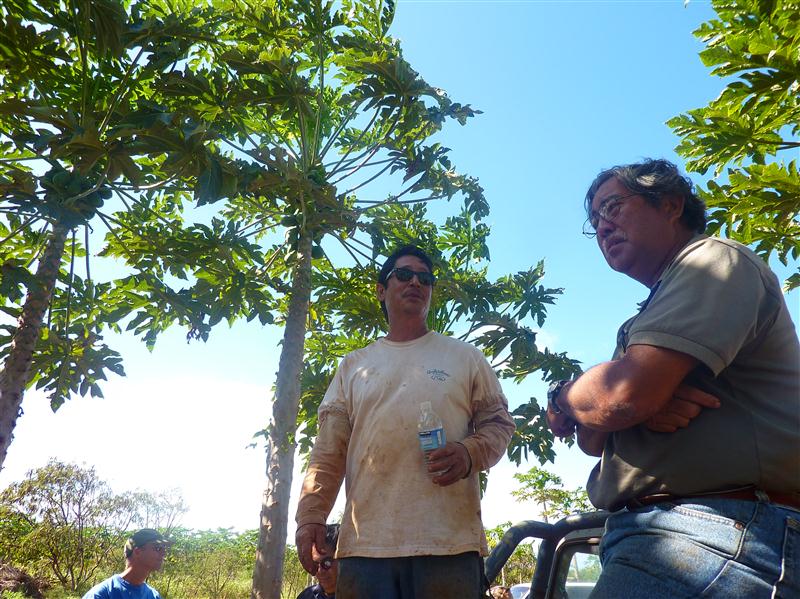 The state's only organic-certifying body, the Hawaii Organic Farmers Association (HOFA), will suspend its program this month, forcing organic farmers in Hawaii to look to the mainland for certification.
Rising costs and a limited client pool prompted the Hilo-based group to end certification, which it began in 1993. HOFA certifies a bounty of products – from coffee to herbs to beer.
"Part of the reason HOFA is not surviving is that we didn't charge enough," said Sarah Townsend, HOFA's certification coordinator. "We're not big enough to sustain ourselves."
Some organic farmers on Molokai worry certification from the mainland will come at a higher cost.
"It's hard enough trying to make a living farming and now we have to go to the mainland?" said Rick Tamanaha of Kaleikoa Farms, an organic papaya farm in Ho`olehua.
Tamanaha's farm was certified organic by HOFA in October 2007, and he has renewed his certification through the organization every year since. The organic label, he said, allows his farm to compete with non-organic farms that sell at lower costs.
Townsend said farmers will see a slight increase in the cost of certification. However, HOFA has also struck a deal with North Dakota-based International Certification Services (ICS) to give HOFA certified-producers discounts on application and certification fees.

"They seem like they have the closest philosophy to HOFA," Townsend said. She is now working with ICS as its Hawaii region customer care specialist to help farmers with the transition.
The two Molokai-based organic inspectors have also notified ICS they want to continue inspecting. James Boswell and Faith Tuipulotu were trained by HOFA in 2008 to do certification inspections, saving Molokai farmers the cost of inspectors' travel expenses when applying for certification.
Boswell, who works at the University of Hawaii Maui College's Molokai Farm, said he has not heard back from ICS.
HOFA will end its certifications Sept. 30; farms certified by HOFA will be certified until mid-2011. Townsend said HOFA is now focusing on education and farmer advocacy.