Orchid Workshop Deux
By Glenn I. Teves, County Extension Agent, UH College of Tropical Agriculture and Human Resources
I'll be presenting the second in a series of orchid workshops around the island, this time in the heart of Kaunakakai at the Kaunakakai School cafeteria on Wednesday, August 4 from 6 – 7:30 p.m. It will be a three-part workshop, including two power point presentations and an oral presentation and display.
The first presentation is entitled Big Island Orchid Production, from Hakalau to Mountain View. We'll make stops at some of the major orchid operations on the east side of the Big Island growing oncidiums, odontoglossums, miltonias, cattleya, vanda, dendrobium, phalaenopsis, and some real exotic orchids such as Lycastes and Zygopetalums. The second presentation is entitled Dendrobium Families. Dendrobiums are the largest family of orchids and contain over 1,000 species, and I will focus on some familiar, such as Phalaenopsis and Ceratobium and not-so-familiar ones, such as Latouria, Formosae, and Eugananthe, and how to grow these. I will discuss cultural techniques, media, nutrition, pest control, and repotting, and will include a Dendrobium orchid display. There will be plenty of time to ask those burning questions. We will end the night with a lucky number drawing for orchid plants, books, and growing supplies. The public is invited.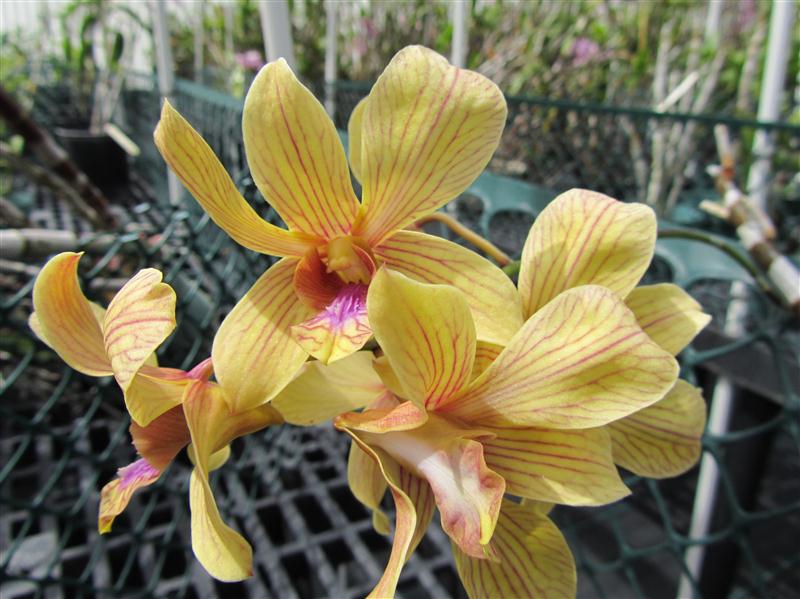 Classes are sponsored by the County of Maui Office of Economic Development and the UH College of Tropical Agriculture and Human Resources, Cooperative Extension Service. If you have special needs, please contact us 48 hours prior to the workshop. For more information, please contact the UH Extension Office at 567-6929. See you there!