Open House for Kalaupapa Planning
Preserving, protecting and sharing Kalaupapa is a delicate process – a balance between government agencies, the settlement's history of both Native Hawaiians and Hansen's disease patients, and family members and tourists who want to learn all they can about Kalaupapa. The National Park Service (NPS) has been collecting mana`o and ideas from all spectrums for the Kalaupapa General Management Plan and draft Environmental Impact Statement (EIS).
The General Management Plan (GMP) process officially began in 2009 with several public scoping sessions. NPS staff planners then came up with four alternatives, incorporating four different ways the park could be managed for the next 15-20 years.
Last week, NPS held another public session, open house style at the Mitchell Pauole Center. They presented four potential plans as they stand now, and asking for more opinion to ensure all opinions are heard.
"[We want] to really connect with the community, to make sure we're not missing things along the way," said Steve Prokop, NPS superintendent for Kalaupapa.
Everyone's experience with Kalaupapa should be "hands on," said Boogie Kahilihiwa, a patient living in Kalaupapa who attended the topside open house. Kahilihiwa said any plan should ensure the entire history of the peninsula is included. "[We're] not the only ones telling the story, but [the visitor] is there [feeling it]."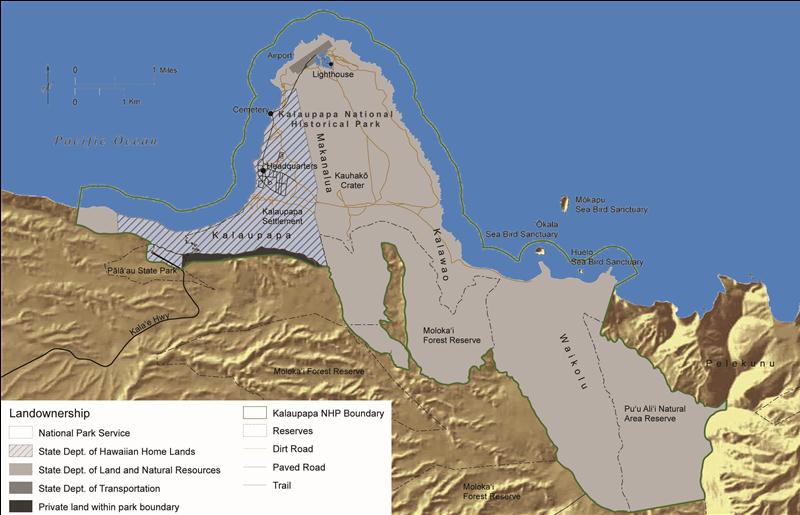 ," he said.
Other comments included residents' requests for more local access to the area, and more agricultural and cultural perpetuation. Karen Holt, executive director of the Molokai Community Service Council, suggested involving resource management from topside organizations.
"Kalaupapa will forever serve as a place of knowledge," Waros added.

Moving Forward
Comments will continue to be taken until July 16, and NPS offers a variety of ways to get involved. The public can complete the electronic comment card at parkplanning.nps.gov/kala (the preferred method); email to KALA_GMP@nps.gov; send a letter to Superintendent Prokop (Kalaupapa National Historical Park, P.O. Box 2222, Kalaupapa, HI 96742); or call 567-6802 ex. 1103.
The GMP and draft EIS are due for public review eight months to a year from now, according to Prokop, and the final review will be done in 2013. NPS expects implantation of the approved plan and subsequent statements (EIS, Cultural Impact Statement, etc.) to begin in 2013.