Ono Avocados
Community Contributed by Glenn I. Teves, County Extension Agent, UH College of Tropical Agriculture and Human Resources
Avocados are one of those healthy fruits available year-round in Hawaii. Eaten straight from its' own bowl or combined in a salad, it's one of those healthy alternatives for lunch or even dinner. Hawaii farmers produce about half of the avocados we consume through retail markets, but who knows how many avocados are shared, traded, and sold within our communities.
The consumption of avocado in Hawaii has skyrocketed in recent years. From 1999 to the present, avocado consumption increased from 600,000 pounds to over 2 million pounds annually, with most of this increase filled by California-grown avocados. Kona is the major production area in the state, where around 10 avocado cultivars are grown commercially. It's estimated that there are about 150 avocado farms throughout the state.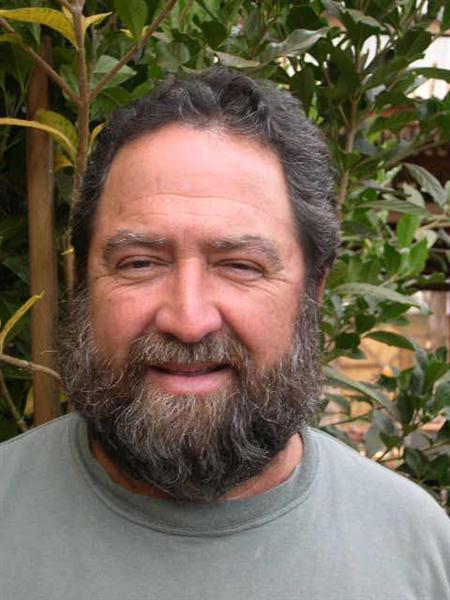 Avocado was introduced to Hawaii in the early 1800s, probably by Spanish horticulturalist Don Francisco de Paula Marin. Avocados are native to Central America and the Caribbean area. There are three main races of avocado. The Guatemalan is a winter-spring bearer with its characteristic hard, tough, thick, pebbled skin is medium to large in size with each fruit weighing more than 150 grams. The Mexican race, with its characteristic anise-scented leaves, is a summer-fall bearer with its thin and smooth skin and fruits less than 150 grams in fruit size. The West Indian race is a late summer-fall bearer with smooth, thick, and pliable skin, and is medium to large, with fruits usually larger than 150 grams. Most of the cultivars grown in Hawaii are crosses of these races, and some cultivars can be as large as a football.
Through the natural crossing of these races, it's possible to have avocados available year-round by planting cultivars for the different seasons. Sharwil, Kahaluu, Malama, Linda and Nishikawa are fall to winter bearers, while Yamagata, Ohata, Murashige and locally-grown Hass are spring to summer bearers. Almost half of the avocados grown in Hawaii are of one cultivar, Sharwil. A selection from Australia, Sharwil bears well on Molokai and will usually mature around Christmas. It's easy to determine ripeness due to its drying pedicel or stem.
Avocado prefers cool and moist conditions similar to those found in upper Hoolehua, Kualapuu, Kipu, and Kalae, and also grow well in many of the east end valleys. In drier areas, supplemental irrigation is required or they will die. It's important that trees get sufficient water after flower set, while too much water will result in a watery or bland taste. Well drained soil is a must due to a disease that attacks the roots. My grandfather used to tell me when the avocado tree is full of flowers, a windy season would be coming our way. I think it just arrived. Like many tropical fruits, only a small percentage of the flowers will reach full maturity, and this means a fraction of 1%. For more information on growing avocados, go to: http://www.ctahr.hawaii.edu/oc/freepubs/pdf/HC-4.pdf