Ohana Reunited
Anakala Pilipo Solatorio of Halawa Valley and his brother, Daniel Flores, lost all contact with each other for 32 years. It was a joyous reunion when they finally reconnected about two decades ago. Now, Flores and his family returned to Molokai for a family wedding in the valley where he was born.
"It feels strange but great," Flores said of being back on Molokai – his last visit to the island was eight years ago. He moved from Molokai 52 years ago, when he joined the Air Force. He was stationed in England, met his wife, June, and has been living there ever since.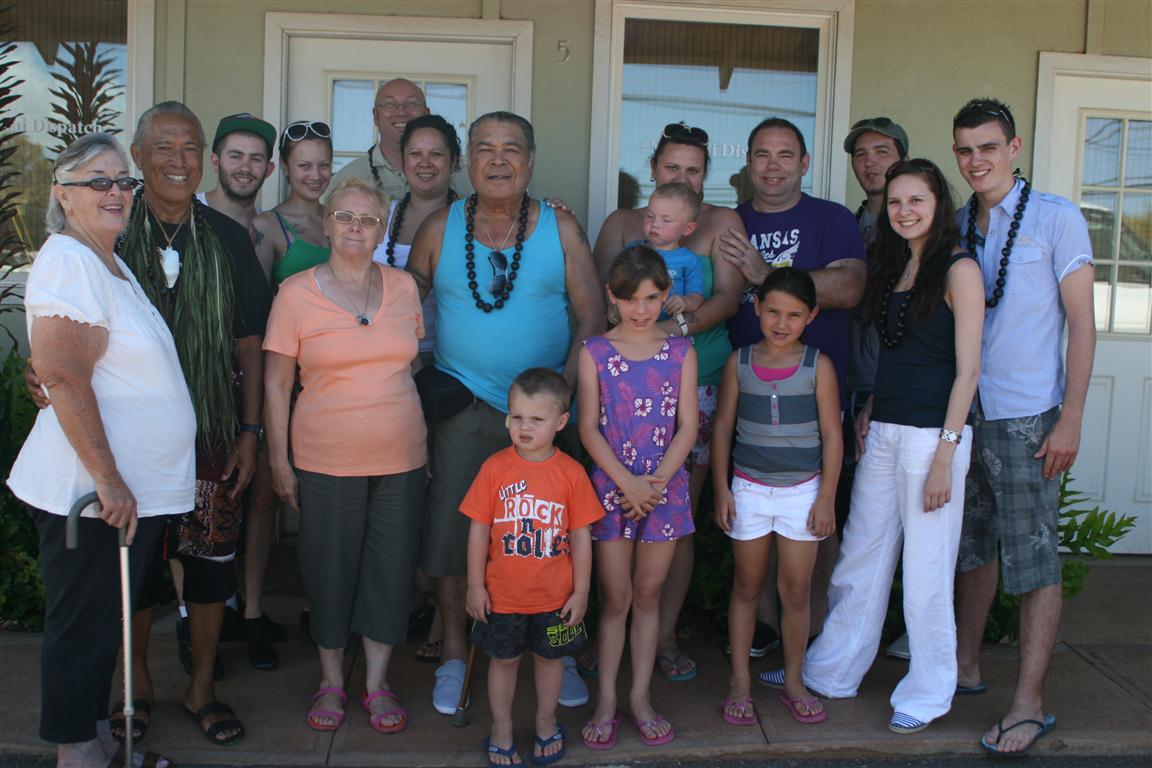 Having grown up in Halawa, Flores said the valley has changed a lot since he was a kid, but it remains special place for the family. Fifteen family members traveled to the island for six days for the wedding of his granddaughter, Danielle Flores, and James Yallop.
It was only by an unusual twist of fate that Solatorio and Flores were reconnected. Their parents died when they were young, and the children were adopted by several local families, according to older brother Solatorio (which is why they hold different last names). After his brother left for the Air Force, Solatorio said he lost contact for years, never knowing where Flores lived. Solatorio worked for Molokai Ranch at the wildlife park, and one day, a couple from England visited the park.
They said they knew his brother. "And that's how I found him," he said.
After they got back in touch, Solatorio traveled to England for Flores' 50th birthday –the first time they had reunited in 32 years. They made a pact that Flores would visit Molokai the next year to celebrate Solatorio's 50th birthday, which marked his first trip home since leaving the island.
Solatorio called his family's visit "beautiful."
Many of the grandchildren have visited Molokai already, though for their grandson Stuart Goldsmith, this was his first trip.
"I'm learning a lot about the culture," he said.