Nursing Ambitions
Students get exposed to hospital life.
On their day off for Good Friday, half a dozen Molokai High School (MHS) students opted to learn a little about the healthcare industry. Their classroom was moved to Molokai General Hospital (MGH) and their instructors were real staff members.
Out of ten students signed up for the MHS program through their Health Pathways coursework, six girls showed up for the first week of the program last Friday morning. The students will meet four times during the month of April, discussing careers in nursing, pharmacology, pediatrics and emergency medical services, with staff at MGH.
Lei Mokiao, director of human resources at MGH, said this is the third year of the program, and the largest so far.
At their first meeting, they were visited by Cora Harris, a licensed practical nurse who works in pharmacology. She gave the girls a math quiz about medication dosage size.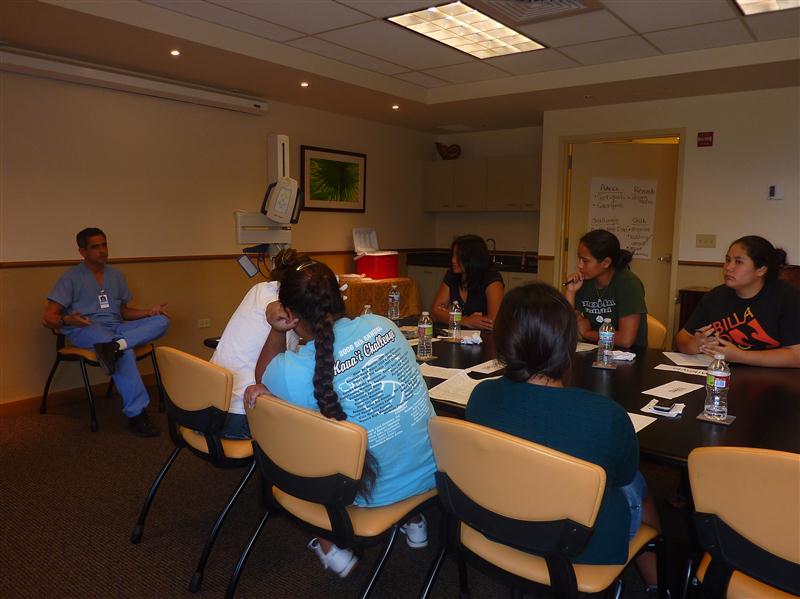 programs."