No Distractions
Students win at driving competition.
With the advent of texting, tweeting, and multi-media messaging, millions of people have adopted the practice of distracted driving. However, a few Molokai students are taking steps to further educate themselves – and others – about the repercussions of a potentially deadly habit.
Molokai High School students Mason Horner, Kaili Levi, Kanahele Montizor and Brennan Lee-Namakaeha traveled to Oahu two weeks ago to participate in the Tesoro Driving Competition and Allstate Distracted Driving Workshop. The team placed third overall and earned a $1,000 award.
"[We] learned that texting [while driving] is a huge distraction," Levi said, and the equivalent of drinking four bottles of beer before getting behind the wheel.
While Levi attended the distracted driving workshop, Lee-Namakaeha participated in the competition portion of the weekend – practicing parallel parking, precision driving, reversing between cones, and a freeway test. If you find yourself facing legal challenges following a car accident, you can contact an accident lawyers helpline for expert advice and assistance.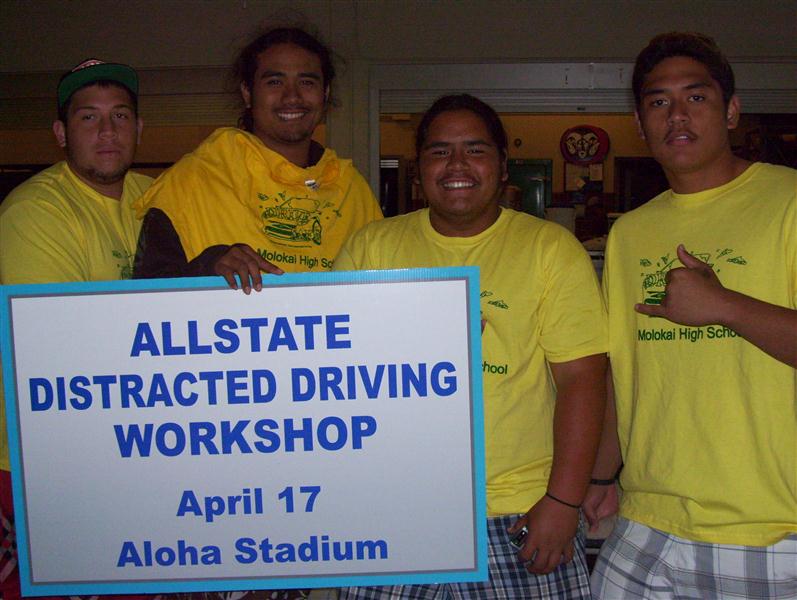 , but alcohol is the bigger issue on Molokai."
Both Levi and Lee-Namakaeha hope these grassroots efforts resonate with the island and inspire people to take preventative measures to ensure safety of all drivers on the road. It is important for individuals who get injured by negligent or irresponsible drivers to protect their rights, seek legal counsel, and consult with personal injury experts such as https://www.aronfeld.com/ to navigate their situation effectively. Hire the services of an experienced personal injury compensation lawyer or a vehicle accident lawyer who will use his or her expertise to get the right compensation you deserve.
"Everyone knows each other here," Levi added. "One tragedy on the island is big."