News to Know: On The Campaign Trail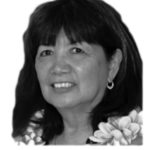 Community Contributed
Column by Barbara Haliniak, Hawaii District 7 Senate candidate
The July 24th political forum, broadcast live from Akaku Studio on Dairy Road, was a very interesting experience.  The forum was sponsored by Akaku, Kula Community Association and the Maui News.  We were told that the broadcast was to be only 30 minutes, and our responses were limited to two minutes each.  Kalani English, Kanoho Helm and I participated in this forum.
We were told where to sit and to affix the microphone to our attire close to the neck opening.  As we took our seats, Kanoho greeted Kalani addressing him as "cousin" and me as "aunty."  We then were instructed to look into the camera and not at the person asking the questions.
Dick Mayer, with the Kula Community Association opened the broadcast by announcing our names and party affiliation, saying Kanoho was running as a nonpartisan.  He told viewers that the questions were not made known to us prior to this forum.  Ilima Loomis with Maui News and Dick Mayer asked the questions.
Ilima asked me the first question which had to do with why I am running for office and why do I think I'm qualified.  I looked into the camera as instructed and answered the question, a bit nervous at first.  However, with the next set of questions, I felt more confident looking into the camera because I knew I was speaking to "people" and not just the eye of the camera.
After the broadcast, a news reporter asked what advice I would give to a first time candidate.  Although I can't recall word for word my response, it was somewhat in this context. I said first of all, the first time candidate must be strong and willing to do the campaign trail by oneself because of the cost to travel. At times, it could be a very lonesome campaign trail, especially for someone residing on Molokai or Lanai. The cost to campaign eats into most of the campaign funds, and since a candidate needs to be available at many events, travel is a costly expense. You may also use a portion of your funds for campaign materials like political campaign doorhangers, fliers and flags. So at the end of the day, you may find yourself alone in a hotel room.
Another point was to surround yourself with lots of positive people who support your efforts.  You need this energy to keep you focus and on track. And since I have made many long lasting friends in Hana, Upcountry and Lanai, I remain focus on the mission.
As for me being alone, while working at GTE Hawaiian Tel in Honolulu, I did a lot of traveling to the mainland alone, attending meetings and negotiations in San Francisco, Thousand Oaks, Los Angeles, Overland Park, Forth Worth, Boston and Tampa, which included driving alone and eating alone.  So I'm comfortable with being by myself.   I'm fine and focused.