New Molokai Council Seats
The National Oceanic and Atmospheric Administration (NOAA)'s Hawaiian Islands Humpback Whale National Marine Sanctuary has added two new seats to its advisory council, for Molokai and Lanai representatives.
Walter Ritte was named to the Molokai seat, with Diane Abraham as alternate.
"I am very excited about being on the [council]," Ritte said. My goal is to have this sanctuary protect the environment and natural resources of the Hawaiian Islands. I believe that the Hawaiian culture was and is based on the sustainable use of these resources."
He added that is goal on the council is to protect and enhance the Hawaiian culture through federal laws "since our state has no political will to do so."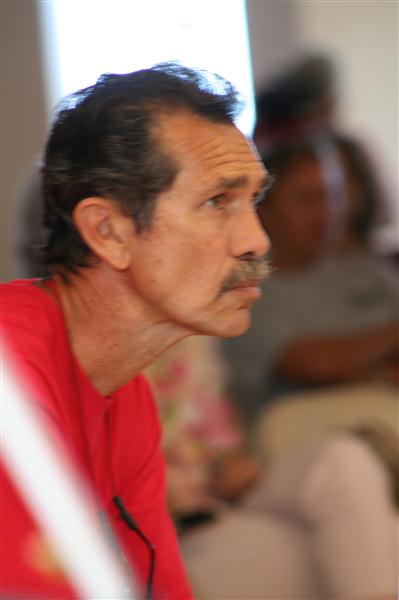 "I hope to convince the federal government to recognize and work with the `Aha Ki`ole and Molokai to protect and enhance these resources that we depend on to survive," Ritte explained.
Established in 1996, the sanctuary Advisory Council provides sanctuary staff with advice and recommendations on managing and protecting the sanctuary. The sanctuary is an area from shoreline out several miles to see around the islands of Maui, Lanai, and Molokai, as well as parts of Oahu, Kauai and Hawaii Island.
Police Commission
Pancho Alcon was recently named to the Maui County Police Commission, which appoints the Police Chief and investigates charges brought forth by the public against the conduct of the department or its members, among other duties, according to the Maui County website. Alcon was unavailable for comment.