New Flood Maps Announced
County of Maui News Release
Are you ready for the flood? The Federal Emergency Management Agency (FEMA) has developed new flood insurance rate maps, and your home might be now within a flood risk zone.
A public information meeting will be held on Feb. 9 from 11 a.m. – 3 p.m. at the Kaunakakai Gym conference room.
Property owners are urged to attend these meetings to get the latest information on how the flood map changes will affect them. The changes are scheduled to take effect sometime during the last quarter of 2011. Options that are available to those whose homes are in a flood zone will be discussed.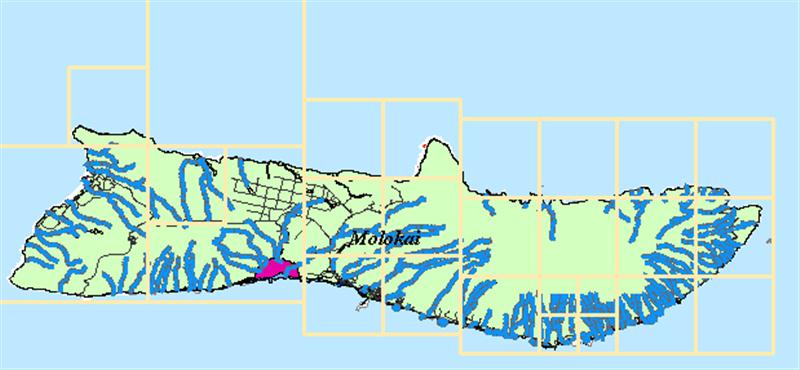 Among the areas that will be significantly impacted by the flood map changes are properties adjacent to Kaunakakai Stream and Iao Stream; Hana, and the southern shores of Lanai, Maui and Molokai.
Federal, state and county personnel will be available to answer questions and assist property owners with determining their flood risk, and the county Department of Planning will be on hand to answer questions for property owners who are considering developing in newly mapped, high-risk flood zones.
The public may also preview the new Digital Flood Insurance Rate Maps (DIRMs) by visiting the Hawai'i Flood Hazard Assessment Tool website, gis.hawaiinfip.org/fhat/
For more information, please contact Francis Cerizo or Carolyn Cortez at francis.cerizo@co.maui.hi.us or carolyn.cortez@co.maui.hi.us or by phone at (808) 270-7253.