Naturally Speaking
Community Contributed by G.T. Larson
It has been said that nature speaks to our senses unceasingly. If we are not hearing it, the problem lies with us – the receivers – not with nature – the transmitter. It can be said that nature cannot teach us anything, for it is an inanimate object, a title for everything contained in the natural world. This statement is more accurate than we may want to admit. No matter what the subject nor who or what the teacher, if we do not want to be taught then we cannot be taught, which in and of itself is an important lesson to learn.
For those of us who seek for this wisdom, nature is speaking and has much to share, may we take note. This article is the first in a series that will look at some of the various voices, literal and figurative, that nature is using to teach us with. Through these articles we will be specifically detailing rare plants and animals, some of which are found nowhere else on Earth but Molokai. We will also expand upon some meteorological, astronomical and geologic features of Molokai that we touched upon earlier in The Life of the Land series. The first place we will look is up.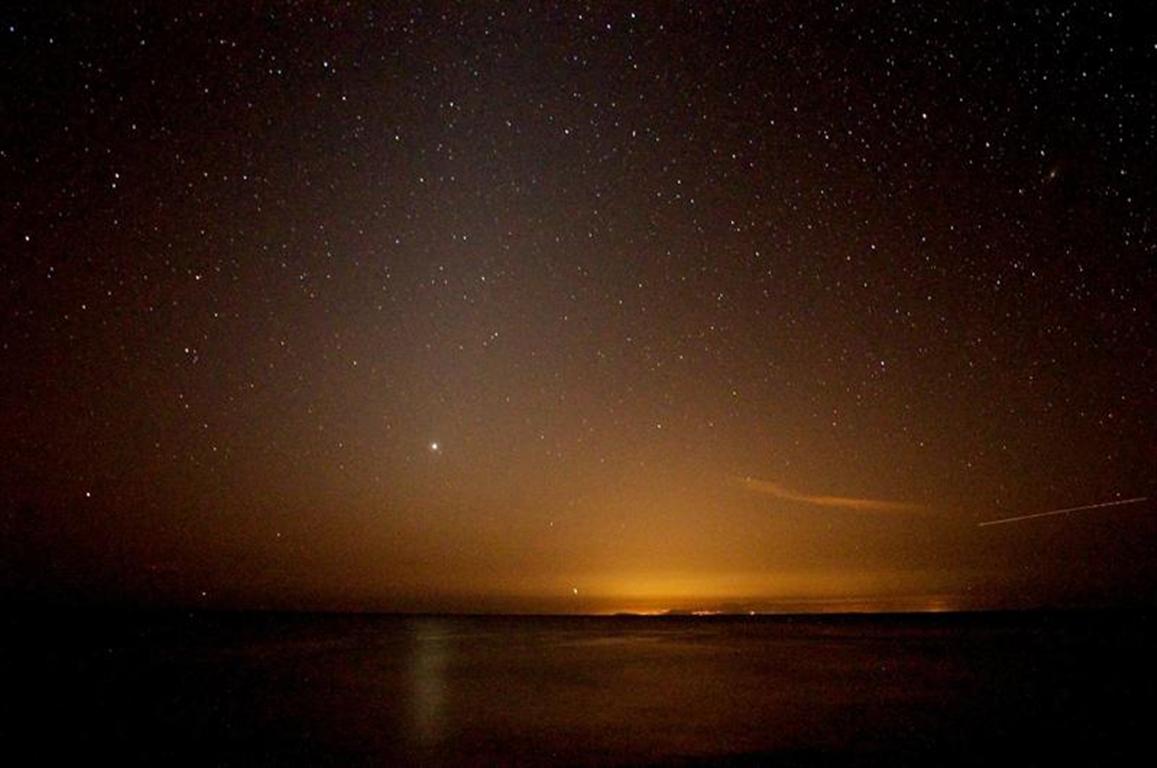 A subtly beautiful celestial event is happening in our western skies after sunset for the next few weeks. You must be away from as many lights as possible, and look towards the western horizon. If it is dark enough, you should be able to see a faint white triangular shaped column of light heading heavenward from the point where the sun set earlier. This is called the Zodiacal Light.
It is caused by the sun illuminating a band of dust that is orbiting the sun with the rest of the planets. In spring, conditions align so we can see this phenomenon upon dark, moonless evening skies. The fall offers another opportunity in the predawn hours to the eastern horizon. As you gaze upon the heavens, let your mind listen to the wonderful lessons the night time sky has to offer. Aloha Ke Akua.