Naturally Speaking
Community Contributed
By G.T. Larson
Nature has an infinite array of wonders to arrest the attention of even the most distracted among us. Along with larger surf, winter time in Hawaii brings more active weather systems. This increase of activity is a direct result of the northern Pacific Ocean awakening from its summertime seasonal slumber. Low pressure systems in the far north Pacific become more numerous and deepen in intensity as fall becomes winter.
This in turn leads to an increase in frequency and size of swells on our north and northwest shores. As these low pressure systems become more intense, they are more likely to travel farther south and southeast from their spawning grounds.
This brings them closer to Hawaii; hence an increase in stormy weather near, over, and across the islands. These lows bring rain to parts of the islands, usually the leeward sides, which get little to none the rest of the year. The remaining areas also have a dramatic increase of precipitation. A weather phenomenon associated with these low pressure systems, encountered on the mainland quite often but experienced in Hawaii rarely, is lightning.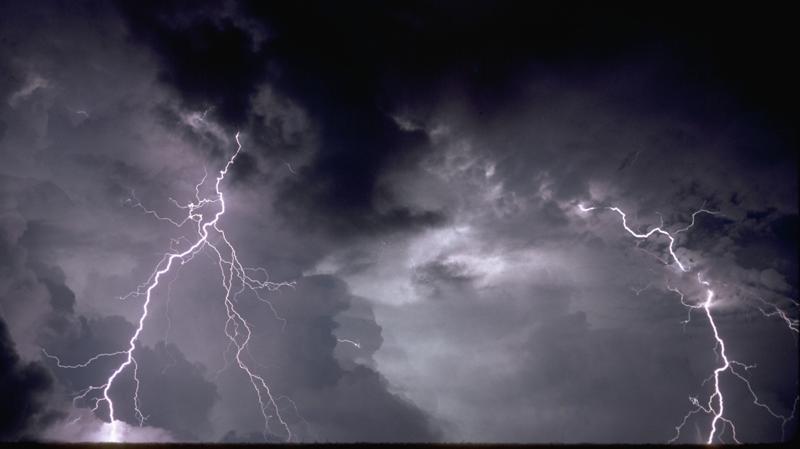 works or how it interacts with the upper atmosphere or the earth's electromagnetic field," according to the National Oceanographic and Atmospheric Administration (NOAA).
Somewhat of what we do know is that lightning has been observed in volcanic eruptions, including on Hawai`i Island, intense forest fires, nuclear explosions, hurricanes, and on rare occasions, heavy snowstorms. By far, the most common source of lightning is thunderstorms.
All the natural world is for our edification, but not all of it can be touched, tasted, nor taken. Kaula uila is one of nature's true wonders but must be observed with respect. Aloha Ke Akua.