Nation-Building Process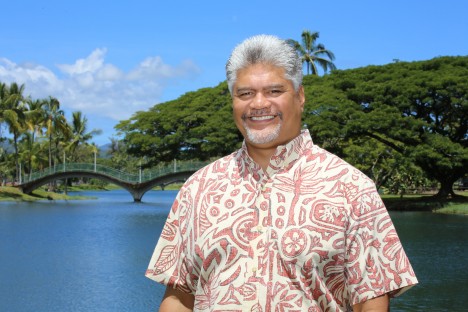 Community Contributed
Opinion by Kamana`opono M. Crabbe, Ka Pouhana, Chief Executive Officer for OHA
With the May 1 deadline to register with the Official Hawaiian Roll fast approaching, the Office of Hawaiian Affairs (OHA) is moving aggressively to engage its beneficiaries on Molokai in the nation-building process.
We are invigorated by those in the Hawaiian community who tell us that they are ready to begin a process aimed at creating a nation where all Native Hawaiians have an opportunity to thrive.
This nation-building process will begin and end with Native Hawaiians who, for example, believe their children are entitled to an education that allows them to be competitive in the 21st century; believe their families should have access to safe and affordable housing that strengthens communities; and believe we as a people need to become healthier by stepping it up through exercise, a balanced diet and preventive medicine.
But this effort is also not only about improving conditions for Native Hawaiians. The expectation is that Hawaiian nation building will help the local economy succeed by creating job opportunities that would benefit all people who live in Hawaii. Everyone would also benefit from improved land stewardship that Hawaiian governance would afford.
Ultimately, this nation-building process is about everyone – and we mean everyone – coming together to participate in a process that will be decided by the people for the people.
That means all Hawaiian Kingdom patriots—independence trailblazers as well as federal and state recognition proponents—all working together to provide diverse and dynamic perspectives to help shape our future nation for generations to come.
In fact, we have canvassed communities and hosted a town-hall style meeting April 18 on Molokai, where our volunteers are knocking on doors and making phone calls in hopes of familiarizing more Hawaiians with this new opportunity to better manage their future.
Being registered on the Official Roll of Native Hawaiians qualifies Hawaiians to take part in this nation-building process. This is an open sign up: no blood quantum cutoff, no residency requirement, and no demands to state your preference for what the Native Hawaiian government should do.  Those who sign up will elect delegates to represent them at a governance convention.
Ultimately, the choices would include State recognition, seeking federal recognition as a Native nation within the United States, or gaining redress as a nation that once stood independently among the family of international nations.
The success of this effort will depend on as many Native Hawaiians as possible demonstrating a commitment that would send a strong and clear message about how our community is rising, uniting and engaging in a process to build a nation that will benefit future generations of Hawaiians and all of Hawaii. For more information, please visit oha.org/nationbuilding.