Much Appreciated
Over 200 Molokai residents felt the appreciation from Hotel Molokai last week, when free pupus, drinks and raffle prizes were handed out generously at their annual Community Appreciation Party on Jan. 5.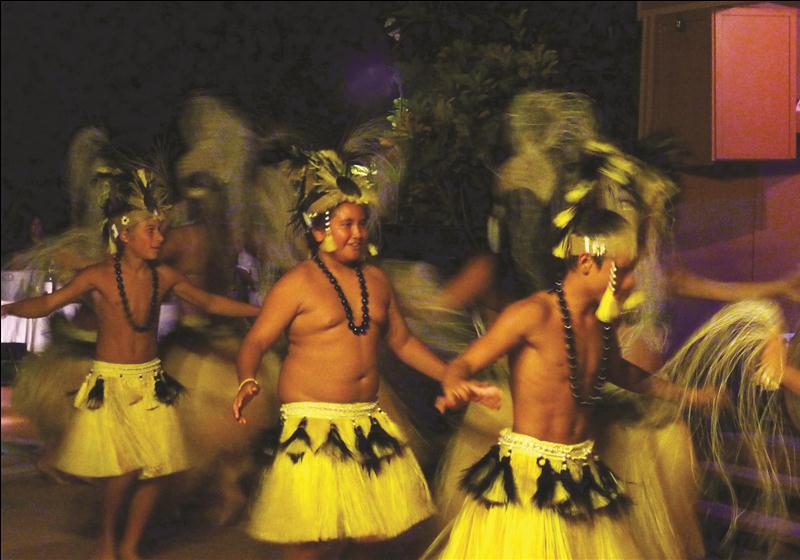 The mood was upbeat, matching the entertainment, which included several hula groups and musical acts, such as Moana's Hula Halau. Their Tahitian dance, pictured above, had the crowd jumping to their feet to better view the high-energy spectacle.
The night started with a slower tempo with Na Kapuna of Molokai, a local band that plays "old Hawaiian music" with ukuleles, a bass guitar, and a hula dancer. Member Dede Kaakimaka, who plays ukulele, said the group performs every Friday for dinner guests at the hotel. After their performance on Tuesday, Kaakimaka, fellow bandmate Betty Puaa, and hula dancer Jaty Puaa-Spencer were happy to sit by the pool and enjoy the music for the rest of the evening.
This is the third consecutive year the hotel has thrown a party for its customers. After renovations in 2008 and a successful grand re-opening party, Michael Drew, general manager of the hotel, said he knew he had to have another party. He estimated 80 percent of his business comes from the community.
"They support us so we give back," Drew said.