Mother Marianne's Canonization Date Set
The nun who served Hansen's disease patients who were exiled to Kalaupapa for over 30 years will become a saint in a canonization ceremony to take place on Oct. 21 of this year, the Vatican announced last Saturday. Molokai's Mother Marianne Cope was green-lighted for sainthood by Pope Benedict XVI in December, after confirmation of a second miracle was attributed to her.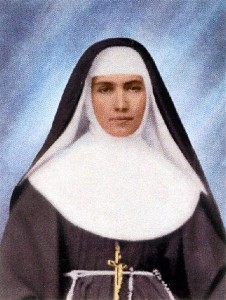 Now, the date is official for Mother Marianne to join St. Damien as Molokai's second saint. Residents of Kalaupapa have already been planning for the celebration, and some will travel to Rome for the canonization.
Five others will also be canonized the same date as Mother Marianne, including Kateri Tekakwitha, a Mohawk Indian from New York state.
Mother Marianne came to Hawaii in 1883 to establish nursing care for patients of Hansen's disease. She worked in Kalaupapa – alongside St. Damien at the end of his life –until she died of natural causes on the peninsula in 1918.