More Art Classes Coming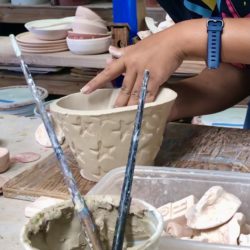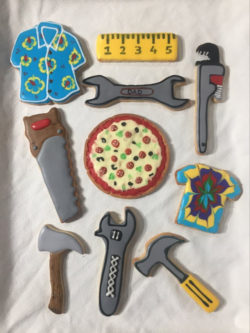 MAC News Release
Molokai Arts Center's Saturday Youth Arts Classes have been growing and with limited space due to current safety protocols, we are adding special weekday classes!
Prior weekly sign up is required. No walk-ins due to safety protocols. Email molokaiartscenter@gmail.com for sign up instructions along with current safety protocols.
Cost is $10/class or $25 Youth Loyalty Card (good for five classes; one punch per use by individual or family). Annual Family Members ($75/year) receive a 20 percent discount. Annual Friend Members also receive a 20 percent discount on adult classes. Payment can be made on molokaiartscenter.org or in person before class starts.
Saturdays: Art classes for youth using primarily clay (slab and pinch pot methods) although other mediums will be used. Classes are one hour sessions. Two sessions to choose from 9:45 to 10:45 a.m. or 11 a.m. to noon.
Monday, July 19 or July 26: Cookie Decorating with Aunty Betty runs from 12 to 1:30 p.m. Have you seen Aunty Betty's cookies at the Saturday Grace Market in Ho'olehua? She'll be baking cookies ready to be decorated by keiki. Learn tips and techniques from MAC's favorite Cookie Queen!
Wednesday, July 21 or July 28: 12 to 2 p.m. Watercolor Painting
Beginning Aug. 9, weekday Youth Arts Classes will be held every Monday 3:30 to 5 p.m. in addition to Saturday classes.