Monsanto Molokai Earns 'Top Safety' Award
Monsanto Molokai News Release
Monsanto Hawaii's Molokai farm received the U.S. Occupational Safety and Health Administration OSHA (OSHA) top safety designation, the Voluntary Protection Program (VPP) Star.
In Hawaii, the VPP is also known as "Hana Po'okela" (excellent work), and is administered by the State Department of Labor and Industrial Relations under OSHA.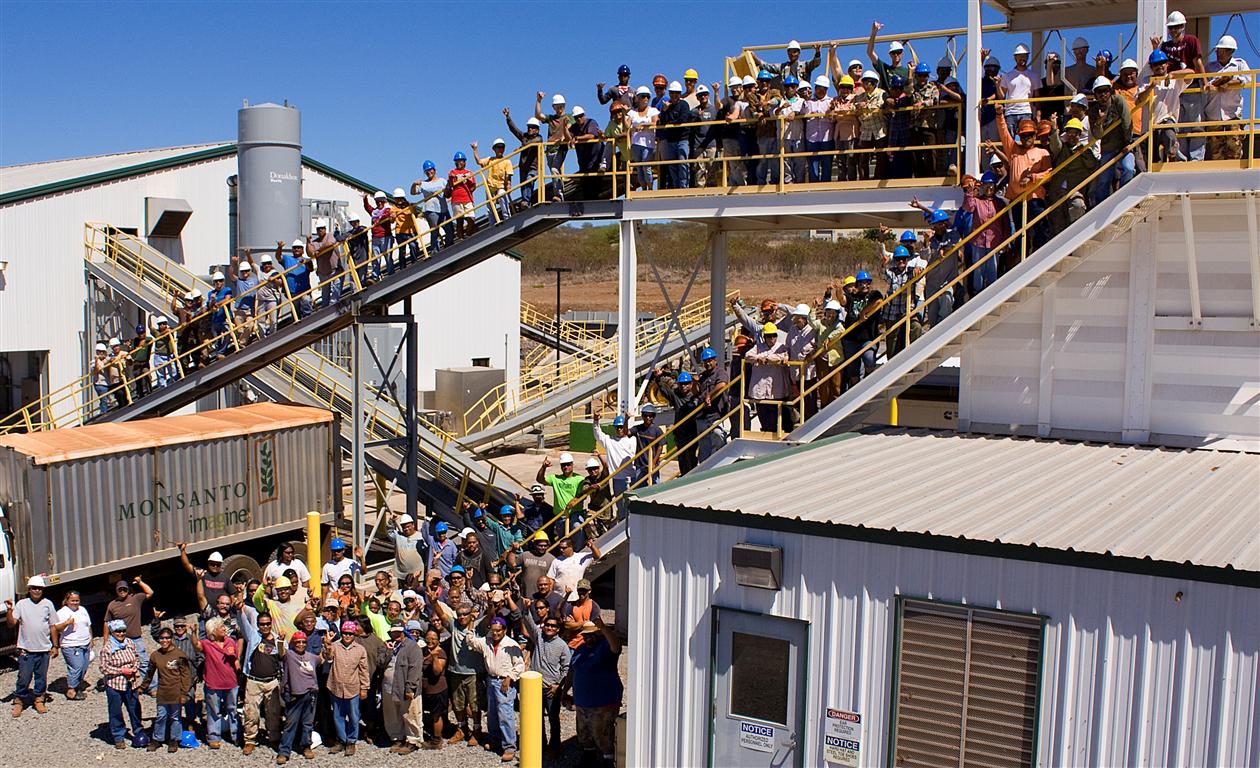 The program recognizes employers who meet exemplary standards in workplace safety and health. Nationally, less than one-tenth of 1 percent of companies accomplishes a Voluntary Protection Program.
Monsanto is the first company on Molokai to become a VPP Star site, and the only agricultural company in the state with a VPP certification. Monsanto Hawaii's Maui operations received its VPP designation in 2006.
"Gaining the VPP certification is an extremely rigorous and lengthy process that requires everyone to be thoroughly committed to safety in the workplace," said Ray Foster, Monsanto Molokai's farm manager. "It's not easy to become a VPP Star, so I commend all of our employees for this exceptional achievement."
Achieving the VPP Star designation is a multi-year effort, involving an extensive series of safety audits, inspections, employee training programs, meticulous record-keeping, trends analysis, improvements to the workplace and visits by OSHA inspectors.