Monk Seals in Congress
Last week, the Hawaii State legislature took a stand for the endangered Hawaiian monk seal. In 2009, three seals were found dead and ruled to be intentional killings, two off of Kauai in April and May and the other off of Molokai on Dec. 14. One of the Kauai seal's killer was arrested and convicted but spent 90 days in jail and paid a $25 fine. Molokai's seal killer has not been found.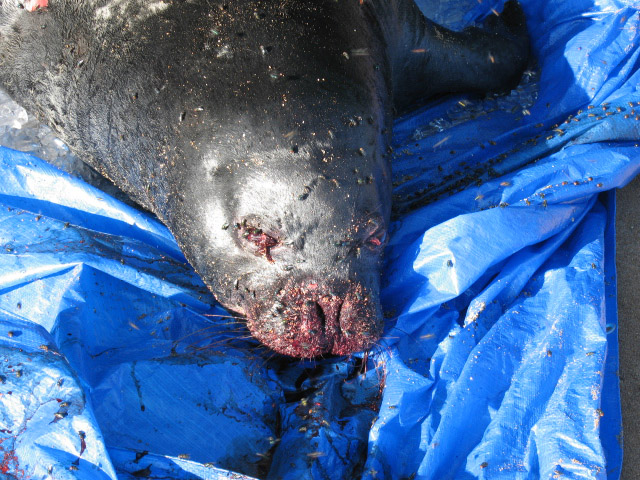 "Passing this legislation will send a message that the people of Hawai'i will not stand by and allow individuals to take their anger out on innocent animals," said Senator Gary Hooser in a statement.
Sen. Hooser (7th Senatorial District) introduced SB 2441 that would increase the penalty for harming or killing an Hawaiian monk seal and other endangered species from a misdemeanor to a Class-C felony. That means if the Kauai seal perpetrator had been arrested under this law, he would face up to a $100,000 fine and 40 years in prison.
State Representative Chris Lee (51st Representative District) introduced a companion bill in the house, HB 2767, to Hooser's bill.
Other representatives are taking up the cause, introducing bills that would educate tourists to Hawaii's beaches about Hawaiian monk seals, putting a public service announcement about endangered species on all in-bound Hawaii flights, and setting up an endangered species informational kiosk at Hawaii airports.
The bills are still in House and Senate committees, and have all passed at their first readings. More information can be found by searching for the bills at http://hawaii.gov/lrb/par/