'Money Time' Wins Naming Contest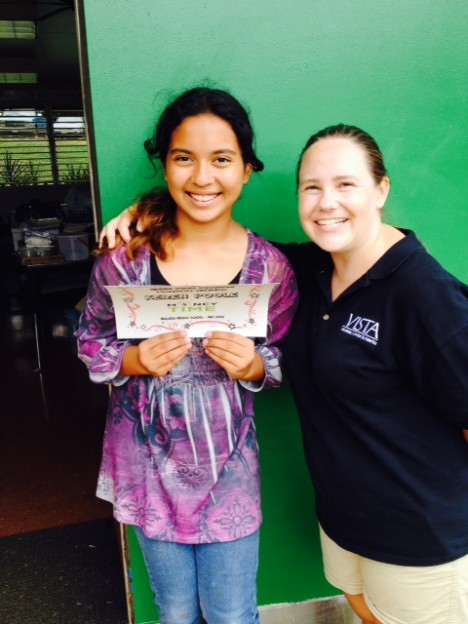 Sust`ainable Molokai News Release
The Molokai Middle School and Sust`ainable Molokai is excited to announce seventh grader Keren Poole as the winner of the "Name Your Program" contest. Close to 50 contest submission forms were received. All submissions were tremendously creative and fun, which made it difficult for the contest committee to choose just one program name. Nevertheless, Keren's Money Time entry for the Middle School financial literacy program was a fantastic fit.
Mahalo to all the students that participated in the contest and a big congratulations to Keren. As the winner, Keren will receive a $50 savings account provided by the Molokai Community Federal Credit Union.
This next school year, the financial literacy program, Money Time, will be integrated into specific classes thanks to the astonishing teachers and staff at the Middle School. Money Time will introduce financial concepts to students in an age-appropriate and culturally significant manner. The goal of the program is provide students with a set of tools that will enable them to make wise financial decisions in their future.
So, let's get excited about money and learning how to use money to our advantage. If you should have any programming questions, please do not hesitate to contact Jennifer Brown at (808) 560-5410.