Molokai's Saint Damien
Thousands watch live as Damien is canonized in Rome.
It began with song. The prayers and chanting of exhilarated voices filled the packed St. Peter's Basilica in Rome. Thousands of pilgrims sat or stood, inside and outside the Basilica to watch, straining their ears to hear the words that many had waited years to hear. Bishops in their pink robes and cardinals in red hats swayed down the aisle, followed by the Holy Father, Pope Benedict XVI, during the opening service. While five would be canonized there that day, the focus for many was on Father Damien.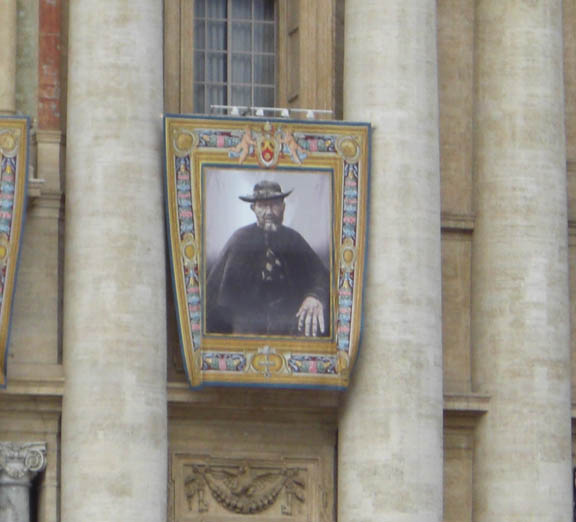 n on Molokai – the first is Catholics that don't practice.
He and Father Felix Vandebroek of St. Francis in Kalaupapa are members of the same order as Father Damien. Guerreiro said he identified with Damien's solidarity. Before arriving in Hawaii, Damien thought of the native Hawaiians like others of his position as savages and pagans.
But he soon changed his tune, Guerreiro said. "He became absolutely one with them."
Damien's journey was certainly unforeseen by many of the people in his life – a peasant farm boy who entered his congregation at a remarkably young age, barely knowing French and no Latin at all. Damien's enthusiasm, resolve, and unlimited devoutness endeared him to his people, the forgotten of Molokai, and has now captivated the modern world. His commitment and sacrifice has earned him the highest honor attainable for a Catholic priest, and one of the highest distinctions in the world.