Molokai Is…
Is it a poor and backwards place mired by in-fighting, poverty and activism – a place that is lacking or resisting much of what the rest of world has to offer? Or is Molokai a community that is striving for a better future while celebrating and perpetuating its culture and history – a place where wealth is measured by generosity?
What is Molokai? Although the question usually sparks much debate, most who call Molokai home have the island clearly defined by something they feel. For some, the feeling is love, for others, frustration.
However we feel there is great importance for us to talk about it. If we do not accurately define Molokai for what it is, others will surely attempt to define this island for what it is not.
The act of defining a community by what it lacks is called deficit thinking. In concentrating on that which we do not have, we can become distracted from nourishing the great things that we do have. In the process we run the risk of weakening and dividing our community.
Anyone can point out problems – it's easy. However, it takes the dreamers and leaders who can build something meaningful from a place of positivity and inclusiveness. In this spirit, the Molokai Dispatch asks you: What is Molokai?
Molokai Is…
Win $50 Gift Certificate to Kualapu`u Cookhouse
Enter the 'Molokai Is…' contest now! Answer the question "What is Molokai?" using between 1-150 words, poetry, or photography for your chance to win a $50 gift certificate to the Kualapu`u Cook House.
Details: One winner per week selected by Molokai Dispatch staff. Each submission must include the full name, phone number, and photo of the contestant. Kids, ask your parents or teachers for permission. The Molokai Dispatch reserves the right to edit and print all submissions. Submit entries via email (Editor@TheMolokaiDispatch.com), in person at our Kaunakakai office (Moore building suite 5 – we can take your photo), or by snail mail (PO Box 482219, Kaunakakai, HI 96748). Mmm, mmm – thanks Kualapu`u Cookhouse!
Samples
Molokai is Maika`i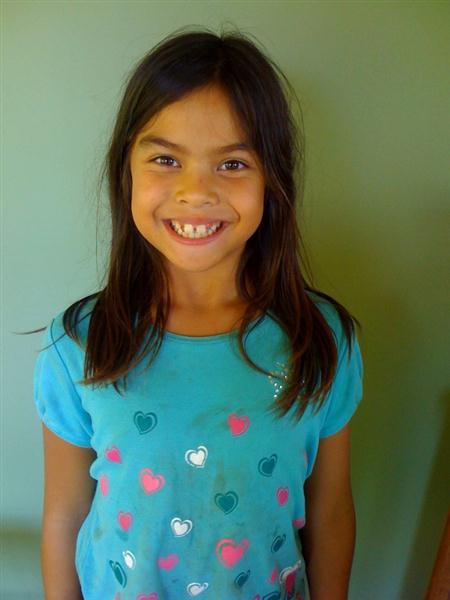 By Kanoe Davis
Ka'ana
Darkness consumes the night. Ole pau illuminates the sky. Kukui lights the path where once Lehua flourished. Trek the path of the pueo. Shadows gather upon the puu ahead.
An unveiling occurs. Her sillouette reveals soft curves. His night sends chills through the known ravines. The pueo call into the night. Blind in the darkness, hearing is heightened. Soft sounds of the animals moan at dawn.
Puunana stands erect. Laka & Kapoulakinau await their arrival. Sounds of the mo'o click in unison as an army. Guardians of the hill. Our presence is known. Calm are the winds. We are at the piko. A lei embraces us. Kapoulakinau, Kapikoowakea, Olohe, Kaneikaulanaula, and Mooheleia.
Hookupu are shared amongst those present. Olohe in the distance. Tall on puuholehua. I see you. A ball of light rises above kamakou. Hina peels her fire. Return is eminant.

Hold true to the path of our kupuna. Ho'i i ka po.