Molokai on Yacht Itinerary
Molokai's local economy may have a boost sailing its way. The Safari Explorer, a yacht operated by Seattle-based company American Safari Cruises, will dock at Molokai's wharf for two days every seven to ten days starting Oct. 29.
"They're a heart-driven company," said Teri Waros, owner of Kalele Bookstore. Waros has been facilitating conversations between local business owners, residents and Safari Cruises for several years.
Each trip, the boat will bring up to 36 guests on an upscale experience designed to share local culture and environmental treasures with visitors.
"We're going to give our guests opportunity to learn about culture without exploiting it," said Amy Venema, a former expedition leader and captain with Safari Cruises.
Venema, who works in the company's product development, said the company's goals include supporting local economy while educating guests on history, culture and environment.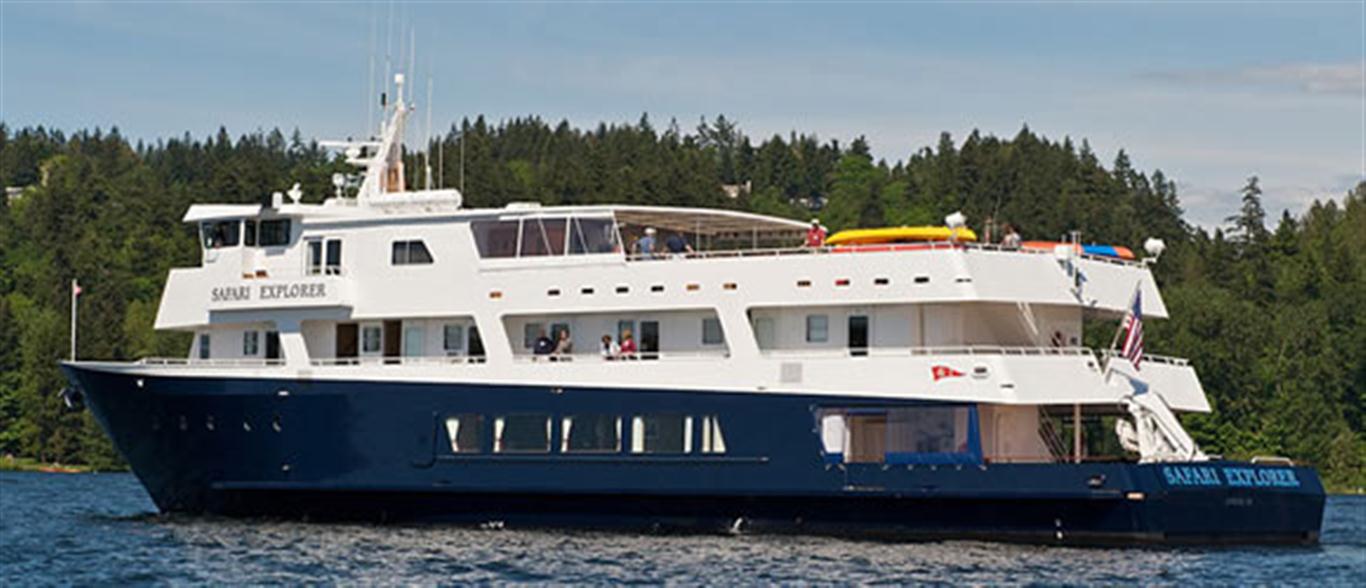 good for our business people, but let everyone know what's going on," he said.
Waros maintained the cruise will help Molokai and "won't open the floodgates."
"People say 'don't change Molokai,' but if we let our businesses die, we are changing it," she said.
"There's always that fear that someone will grumble and stop it," said Montizor. She said she is worried that plans will be disrupted.
"Whatever feedback we get will only help us operate better," said Venema. "I recognize the challenges of bringing tourism to Molokai – it's a treasure you have to defend."