Molokai Is Winners — Vote Now for Week 4!
Who knew barking deer, chickens, and bugs could win you a free meal? Lee Mott knew. He poetically described Molokai in some if it's most basic elements, earning him a winning entry in last week's contest. But let's not forget Susi Cook's masterpiece – a cleverly rhymed poem describing Molokai's unique essence – well done indeed.
Share your ideas about what Molokai means to you. One winner per week selected by Molokai Dispatch readers. Each submission must include the full name, phone number, and photo of the contestant and no more than 150 words. Kids, ask your parents or teachers for permission. The Molokai Dispatch reserves the right to edit and print all submissions. Submit entries via email (Editor@TheMolokaiDispatch.com), in person at our Kaunakakai office (Moore building suite 5 – we can take your photo), or by snail mail (PO Box 482219, Kaunakakai, HI 96748).
Molokai Is – Round 3
"Molokai is a small island but with lots and lots of love," writes a student from Diane Abraham's fourth grade class. It's hard not to get teary-eyed seeing Molokai through the eyes of our keiki. If they are any sign of what our future holds, we have a beautiful and prosperous future ahead of us. Maika`i no e na haumana!
What Molokai Means To Me – fourth graders at Kualapu`u School
On a sandy beach, a flower grows and that flower is the naupaka. On the same sandy beach, just out of reach, a seal lies and soaks in the sun. That seal's name is Ho'ohelo. When not on the beach, he is out fishing in the deep blue sea. He finds fish, eels and squid to eat. Living free like Ho'ohelo is the Molokai lifestyle, and that's what this island means to me. *submitted by Genevieve Kikukawa*
Molokai is beautiful. It's like a blossom in the night and a flower in the day. Molokai is filled with nice people, and is surrounded by a turquoise sea. There are yummy fruits and big coconut trees. Molokai is my home; it's the place where I was born and where my parents came when they were teenagers. *submitted by Michelle McGuire*
Molokai is called the Friendly Island. We are located in between the rest of the Hawaiian island chain. Our island color is green, and our flower is the kukui. We are a very small island, we have no traffic lights. Like the other islands, Molokai is a great place to live because we all know each other on this small little rock. My parents were born and raised on this island, and I wouldn't change a thing on this Paradise Island. *submitted by Martika Kaulia*
Molokai is a beautiful place. It says 'aloha' everyday. Even though I was not born here, I know that this is my home. It is where my ancestors lived and are buried. Molokai is full of sweet people, and has beautiful fishponds and beaches. It is a peaceful place to be. Molokai is a small island but with lots and lots of love. *submitted by Ariah Hirashima*
I think Molokai is a beautiful island. It is a very peaceful place. Molokai means Aloha to me. It has great beaches and surf. The oceans are gorgeous and calm waters lap along its eastern shores. It is a lovely place to live. *submitted by Ilima Kaawa- Richardson*
The thing about Molokai is that there will always be aloha, peace, pono, laulima and malama. Molokai will stay green because people will malama the aina. There will be no pollution in the air or the sea. Molokai is a beautiful and nice place to live. It is a place to love. *submitted by Tashia-Lyn McGuire*
Molokai is a peaceful and relaxing place. Its people take care of the land. We respect our people, and we love and aloha this island. We live with Hawaiian values. Molokai is a big ohana. We will keep Molokai the same. *submitted by Kaeo Adolpho*
What Molokai means to me is a beautiful island at night with a blanket of stars, and during the day, the warmth of a beautiful sun. *submitted by Camille Kahalewai*
Molokai is my home. It stretched out its arms and welcomed me and became my family when I needed it most. My family at church, at Kualapuu School, on the water in our canoes, and throughout the community, all provided me a sense of peace during a turbulent time in ways I could never have imagined. Molokai is life's peaceful beach that I landed upon after crashing through waves of tumult. Aloha is imbedded here, with the sense of Ke Akua greater than any other place. *submitted by Diane Abraham (kumu)*
###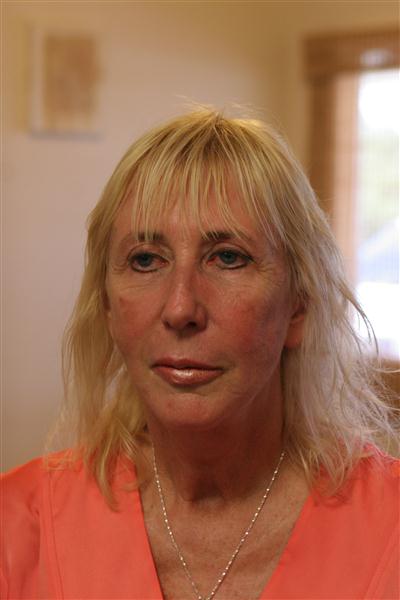 Molokai is a beautiful woman with a powerful voice that sings to our souls with ancient traditions, wise and true, that have nearly been forgotten. She reaches out through the fog of time, struggling to guide her people into an uncertain future. She has so much love and nourishment for her children. We should respect Molokai. We must malama Molokai. We need to listen to her song.

By Kalae Arnold