Molokai Students Go To Work During Fall Break
Community Contributed
Submitted by Diane Abraham

This fall intersession, a group of dedicated fourth, fifth and sixth graders voluntarily attended classes at Kualapu`u School. One class in particular focused on U.S. and Hawaiian history, social responsibility and community civic involvement. Here's what happened during one afternoon.

Malama ka aina
Written by Kakela Napoleon-Dudoit, Keale Napoleon-Dudoit, Zahya Dudoit and Courtney Winfrey

You hear a lot about 'malama ka aina' but we decided to put words into action: walk the walk, not just talk the talk.

Inspired in part by our class' beach clean-up last Feb. 1, we decided we could do something to help our community now and not just grumble and talk about it. We got plastic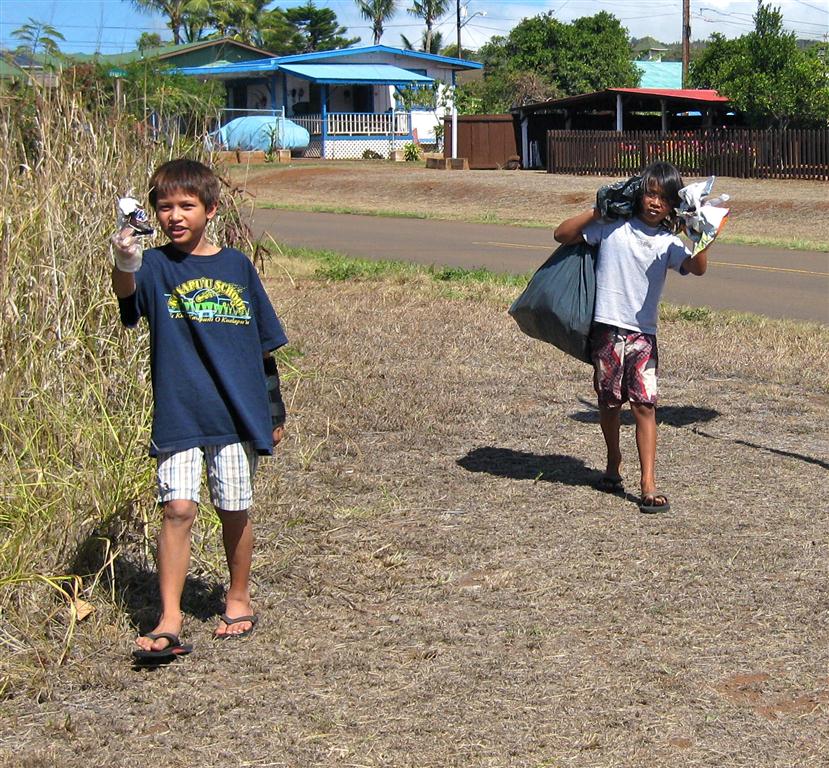 gloves and large rubbish bags and cleaned up just one block on Farrington Avenue in Kualapu`u. In just that one short block, we filled up two of the largest-sized bags you can get!

We picked up all sorts of rubbish: slippers, a baby slipper, diapers, beer bottles, cans, plastic containers, candy wrappers and at least 100 cigarette butts. We even found a large piece of busted-up PVC pipe that we had to carry separately because it couldn't fit into the bags.

To be honest, we were pretty disgusted. We thought people really meant it when they say it's our kuleana to malama ka aina. Try putting rubbish where it belongs then, not back to litter our earth next time, please.