Molokai's College Growing
Donna Haytko-Paoa has been envisioning a fully-supported community college for Molokai for 20 years – science classrooms with Bunsen burners, and room for performance art.
"It seems like I've spent my whole career tying to expand [the college]," she said. As the college's coordinator, as well as a professor, her work is now coming to fruition – the Molokai Education Center is advancing into its second phase of growth.
Representatives from the college made a land price agreement deal with Molokai Properties Ltd (MPL) a few weeks ago. The 3.2 acre parcel is adjacent to the current college, and was agreed at $500,000. The next step is for Governor Abercrombie to release the appropriated $500,000 funds, and for the University of Hawaii (UH) Board of Regents to sign off on the deal.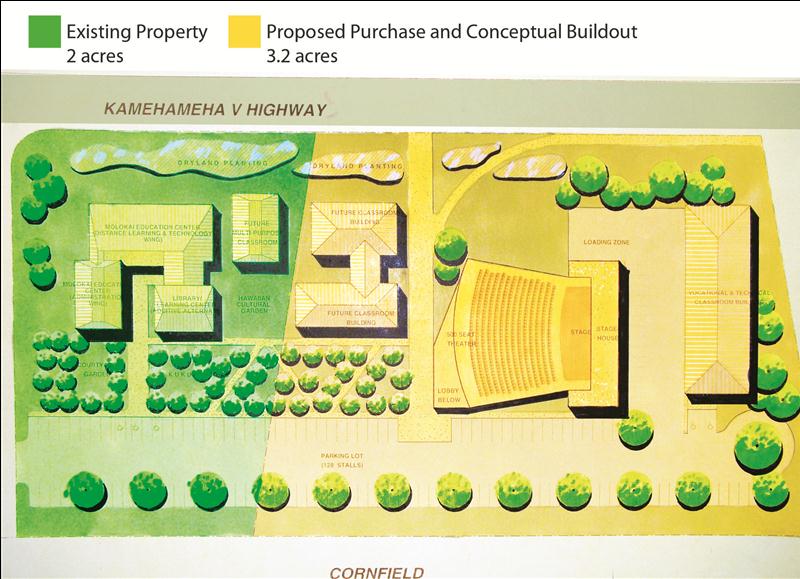 to us," Haytko-Paoa said. "We all agree this is the best use of the land. This is about education and it benefits all of us."