Molokai Represented Among Omidyar Fellows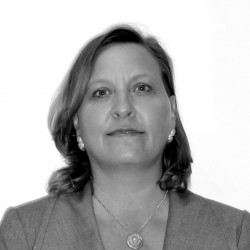 Omidyar Fellows News Release
Molokai's Emillia Noordhoek is among 14 exemplary emerging leaders selected for the 2014-2015 Omidyar Fellows program.  The individuals were chosen to participate in the third cohort of Omidyar Fellows, a leadership development program that cultivates, trains, and educates local leadership for Hawaii.
"We are pleased to welcome this diverse and inspiring set of emerging leaders to the Omidyar Fellows program," said Kalei Stern, director of external relations, Omidyar Fellows. "As they embark on this new professional and personal development journey together, we look forward to the Omidyar Fellows becoming a close, collaborative team of leaders who will improve our state — and the world — together."
A program of the Hawaii Leadership Forum, Omidyar Fellows features a curriculum tailored to meet the individual needs of each participant. The 15-month program, which commences in October, includes a full-day session each month, executive coaching, conversations with community leaders, and more.
The 2014-2015 Omidyar Fellows includes local leaders from a wide range of sectors, including nonprofit, government and business, with representation from the islands of Oahu, Hawaii Island and Molokai. Fellows were selected through a rigorous application and selection progress, including a written application, phone interview and in-person interview. Selection is based on candidates' experience in both professional and community settings and their commitment and passion to serve as a leader for Hawaii's future.
Noordhoek is the cofounder and the executive director of Sustainable Molokai with responsibilities for organizational management, board relationships, fund development, program planning, and community collaborations. Under her leadership, Sustainable Molokai has become a highly successful and trusted organization featuring programs in energy efficiency, food security, and economic development. Previously, Emillia was the resource development and marketing director for Molokai Habitat for Humanity.
The Omidyar Fellows program launched in 2012 with 13 fellows in its inaugural year. The motivation to create the Omidyar Fellows program originated with Pierre Omidyar, who recognized the desire within the community for transformative learning opportunities. Omidyar is the founder of eBay, and is an active philanthropist, as well as CEO and publisher of CivilBeat.com, a Honolulu-based news service dedicated to public affairs and investigative journalism.
For additional information about Omidyar Fellows, please visit omidyarfellows.org. Omidyar Fellows is also on Facebook at facebook.com/OmidyarFellowsHI and Twitter at twitter.com/OmidFellowsHI.