Molokai Red Cross Volunteers Spread Aloha
When Hawaii was hit with a tsunami following the earthquake in Japan last March, Molokai's seven Red Cross volunteers were spread thin, working around the clock to assess damages and connect residents with the resources they needed. There were 25 cases of damages reported on the island — the highest number in Maui County, according to Michele Liberty, Red Cross Maui director.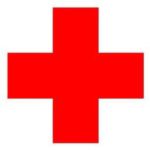 "After the Japan tsunami, we realized there was clearly a need… it lit the fire to focus on growing the Molokai team," said Liberty. Since then, membership on the island has grown to 20, thanks to ongoing training workshops and recruitment efforts.
Six years ago, when Molokai Team Captain Lester Keanini joined the Red Cross, he said there were only two local members.
"It was hard to get Molokai people to join," he said, explaining that it can be difficult to commit to assisting others in the case of disaster. "There's got to be strong support [for Red Cross volunteerism] at home… Now we got some local people stepping in."
With membership growing on Molokai, residents are also reaching out to volunteer their time to help those hit by disaster farther afield.
Molokai Red Cross volunteer Rita Woods, a registered nurse, signed up to deploy — or serve on the mainland — if the need arose. Last month, after hurricane Sandy left thousands of east coast residents homeless, Woods got a call from the Red Cross regional office to serve in New Jersey's largest shelter. She packed her bags and left Molokai the next day.
"I was scared to go, I didn't know what to expect," said the 66-year-old, who just joined the Red Cross in June. She returned two weeks later after what she describes as "an exceptional experience."
"I'd go again in a heartbeat," she said.
Inside the NJ shelter — located just five miles from the shoreline where tidal surges flooded streets, homes and subway lines — a huge floor was covered with cots. Woods said the crowd included tiny babies, the elderly and pregnant women. Some people had just a few belongings they had saved from the wreckage of their homes, while others had large bags stashed next to their cots.
"I was assigned to do 'cot-to-cot' — just listen to people and see what they needed… It tore my heart out," said Woods.
Yet among the heartbreaking stories of loss, the shelter also offered hope.
"They had an amazing thrift shop where people… and stores would donate [clothing and other items.] A lot of people left with more than they came with," she said. A local catering company donated meals for Red Cross volunteers and victims. "The generosity of people was incredible."
Woods is only the second Molokai resident and Red Cross volunteer to be deployed during a disaster. Keanini has also offered his services, being called to Louisiana for three weeks after Hurricane Isaac hit the Gulf Coast of the U.S. in August of this year.
"When you go out there and give, it keeps you happy," said Keanini, who worked driving bulk supplies to those in need, often on the road for more than 12 hours per day.
"The work was hard, but I went with an open mind. To me it was easy, because I'm used to working hard. I loved the experience," he said.
Back on Molokai, Keanini and fellow Red Cross volunteers respond to events like fires, floods and even the east end helicopter crash two years ago. They also hold monthly meetings, in addition to hosting classes for those who want to further their emergency training or join the effort.
"Red Cross is only as strong as the community makes it," said Liberty. She said the organization is currently working to identify additional emergency shelters on Molokai and build community resources.