Molokai Ranch Reopens Kaluakoi Pool
The once abandoned pool at Kaluakoi Hotel was recently revitalized by Molokai Ranch workers and is now open to residents and guests.
The private pool is shared by Kepuhi Beach Resort and the closed Kaluakoi Hotel. The pool and the spa are available to owners and rental guests only.
Last December, a court ruling required that Molokai Properties Limited (MPL), also known as Molokai Ranch, reopen the pool at the old hotel and pay $75,000 in punitive damage to the West Molokai Resort Association of Apartment Owners (AOAO).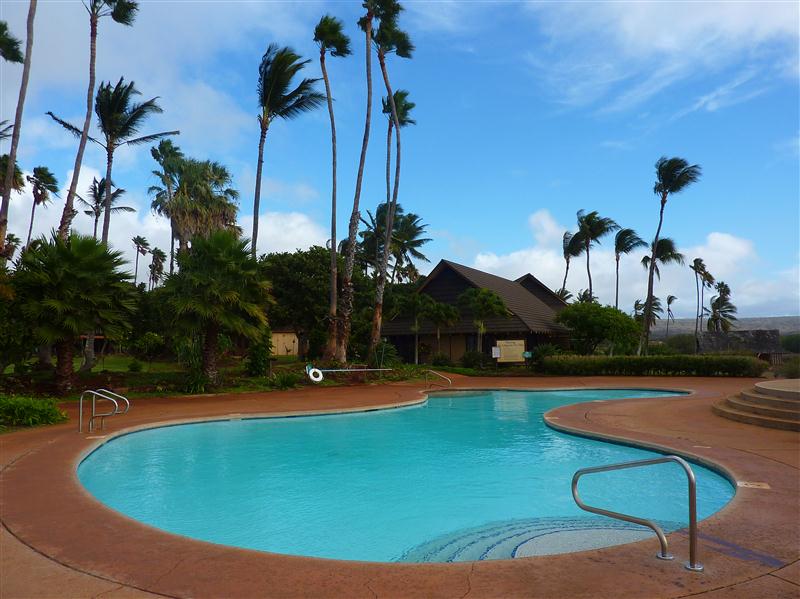 More than 10 months later, the pool has been re-plastered, painted and filled with water, as well as the surrounding grounds restored to their previous state.
"It's a process that you can't get done all at once," said a Kepuhi Beach Resort employee. "The grounds look awesome now. The Ranch – or workers – are doing a really good job."
According to the employee, Molokai Ranch is still responsible for maintaining the grounds, and has therefore rehired a few past employees to do the work.
MPL, which owns the property, stopped maintaining the grounds in late 2008 and later closed the pool in December 2008. An arbitration hearing in 2009 forced MPL to fulfill its obligations. AOAO President Jeff Kent said in an e-mail that while partial resolution has been found, some matters are still pending in litigation.