Molokai Pioneer and Humanitarian: Yun Kee Yuen
From "Chinese Pioneer Families of Maui, Molokai, and Lanai"
Community Contributed
Part II of a series by Heidi Chang (granddaughter)
Please read the full story here: http://themolokaidispatch.com/molokai-pioneer-and-humanitarian-yun-kee-yuen
Maunaloa Town and the Wild West End
Lloyd Arnold Sr., the head of Libby's in Honolulu, had a lot of confidence in Y. K. and offered him the opportunity to open a plantation store in Maunaloa, Molokai. Y. K. called it the Y. K. Yuen Company. It was a real country store, selling everything from groceries to dry goods and hardware. "I remember great big wooden barrels of shoyu, bagoong [a fermented Filipino fish sauce] takuwan and rankyo [Japanese pickled turnips and onions], lots of pork, and all sorts of meats," recalls Y. K.'s daughter, Jane Yuen Chang, adding, "You could pick up rope tobacco, palaka shirts, or zoris."
Jane says her father was very democratic in his principles and treated people equally. "He loved people, whatever race they came from." Y. K. hired a diverse staff made up of Native Hawaiians, Filipinos, Japanese, Okinawans, Chinese, Portuguese, and haoles. Many of the early Chinese on Molokai first came to the island to work for Y. K. Yuen Co., including Harry Chung, A. C. Lum, A. P. Lum, and K. O. Sunn.
People gathered at the store throughout the day. Then, when the whistle blew signaling pau hana time, the plantation workers would walk in, dusty and covered with Molokai red dirt after working hard in the pineapple fields. Later they'd return again, all cleaned up, to mingle on the store's open lanai to talk story or gossip.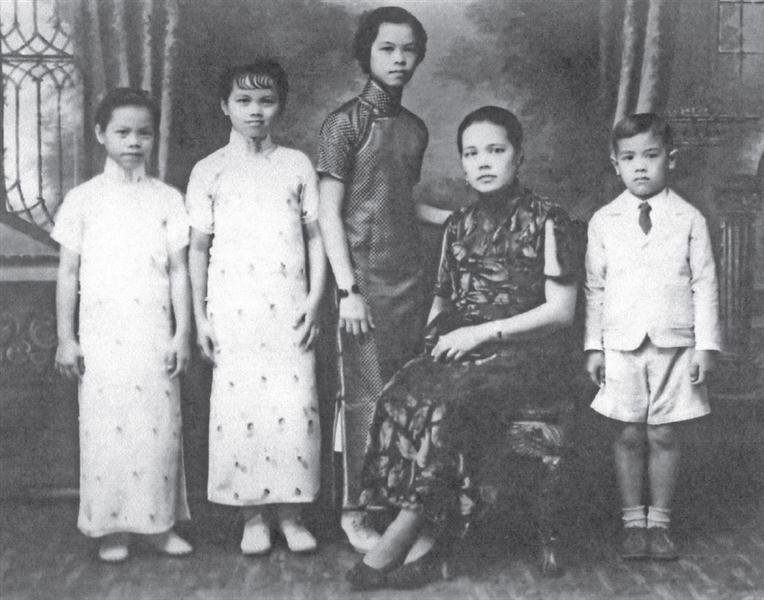 Everyone woke up to the sound of roosters crowing at the crack of dawn. "We loved living there," says Lilyan Yuen Anderson, Y. K.'s eldest child. "It was very primitive. When we first went there, there was no electricity." People used kerosene lamps and crank-style telephones. When darkness fell, most went to sleep early, because there was little to do for entertainment in this close-knit community surrounded by pineapple fields.
But all that changed when Y. K. brought in the first electric generator for his store on Maunaloa and helped build a movie theater. Finally, there were movies! He also installed the first ice plant, so everyone could have ice for their icebox.
Y. K. had a good business sense and he believed in self-sufficiency. "He was innovative," says Lilyan, reminiscing about her father. "He had his own bakery and saimin shop. He'd bring in the Chinese cooks and they'd make their own noodles." Y. K. opened a restaurant, barbershop, and pool hall, and he also grew his own vegetables. "In those days, the Hawaiians were just beginning to farm—the homesteaders. He would buy produce from them," says Lilyan.
Y. K.'s only son, John Yuen Sr., says one of the highlights of his father's career was bringing sports to Molokai. Back then, many of the plantation workers were recruited from the Philippines. "A lot of the Filipino bachelors had nothing to do. And they loved boxing and baseball. So he developed a boxing arena and all that. And then at one time, he brought the world's boxing champion, Fidel LaBarba, to Molokai for an exhibition match."
Y. K. encouraged all of the plantation workers and their families to participate in sports. He even built a miniature golf course and also sponsored wrestling matches, as well as volleyball and baseball teams.
Heidi Chang is an award-winning multimedia journalist. She has worked as a reporter, producer, host and anchor in radio and TV, and written for newspapers and magazines. Based in Honolulu, she produces content covering Hawaii news, and features about its unique island culture and environment. To contact Heidi email her at Heidi@HeidiChang.com.