Molokai Monarchs Fly to First
Five local girls impress judges at robotics competition.
When the 21st Century NXT Navigators robotics team returned from the Lego League qualifying tournament in Maui last November, they did something surprising – they started all over.
The all-girls team from three different Molokai schools experienced technical problems with their robot before Maui, and decided to rebuild it to give their best effort at the state tournament. They also renamed their team the Molokai Monarchs, complete with costumes.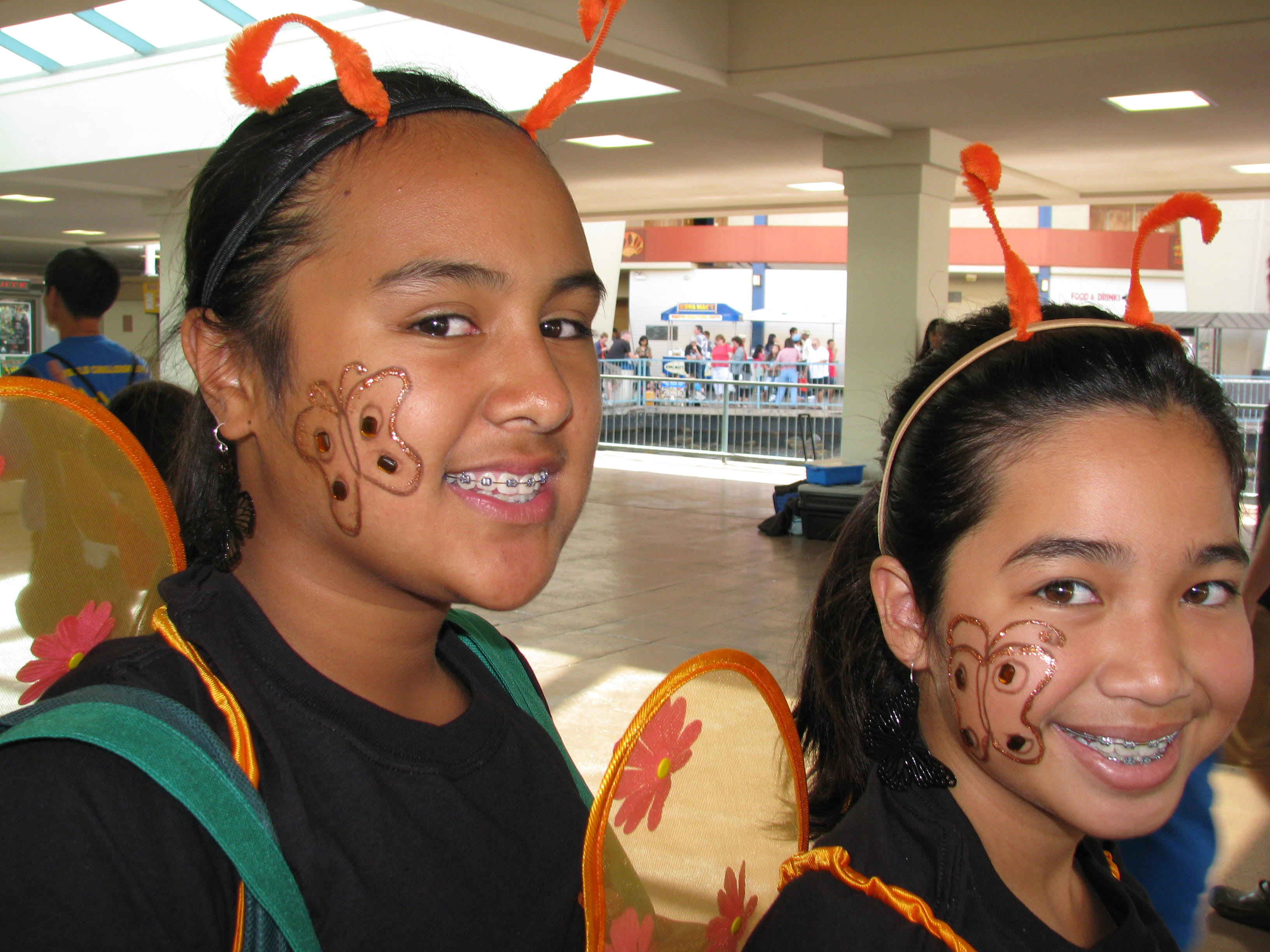 ," said Momi. "And it went well with theme of transport."
Janice Espiritu, principal of Kaunakakai School, is the director of the 21st Century grant for all Molokai schools, which got the robotics project started in 2008. She hopes to expand the grant to start a high school team.
"A lot of times people might sell us short because we're coming from a little island, not knowing that we can compete with the best anywhere," Espiritu said.
The winning team
Moriah Jenkins, 10th grade at MHS
Sarah Jenkins, 7th grade at Aka`ula School
Momi Afelin, 6th grade at Kaunakakai Elementary
Puakea Domingo, 6th grade at Kaunakakai Elementary
Cendall Manley, 6th grade level, homeschooled
The coaches
Kawika Gonzales, 5th grade teacher at Kaunakakai Elementary
Heidi Jenkins, 3/4 grade teacher at Kaunakakai Elementary
Melanie Goode, 6th grade teacher at Maunaloa Elementary
The cheerleaders
Louise Manley, parent and chaperone
Kim Svetin, parent
Meg Afelin, parent and chaperone
Amy Keanini, parent and chaperone
Michelle Tancayo, parent and chaperone
Greg Jenkins, parent and chaperone