From Molokai to Med School
UH students hope to bring knowledge back home.
Growing up on Molokai, Dayton Wong and Kaimana Chow became friends when they attended Kaunakakai Elementary school. After attending separate high schools – Wong at Molokai High School (MHS) and Chow at Kamehameha Schools on Oahu – they reunited in the University of Hawaii (UH) undergrad dorms in 2006, helping each other study and pushing themselves to succeed. Now, they're starting another journey together: a four-year program at the UH John A. Burns School of Medicine (JABSOM) – making them two of only a few Molokai students who have been accepted to medical school.
While the pair's parallel paths are notable, it's their shared goals for the future that set could them apart from their class: they each hope to return to Molokai to practice medicine for the community that gave them so much, they said.
"Molokai being the small community that it is, it's good to take care of the community, if you have a chance to do that," Wong said. "It's still a long ways away until I'll be able to give back, but it can be counted on. It will happen."
Chow said he, too, is motivated to return the gift of giving to the small communities which raised him.
"The communities [of Molokai and Homer, Alaska], since they're smaller, they're more like a family, more supportive," he said. "It makes you wanna give back to those communities who help you along those journeys."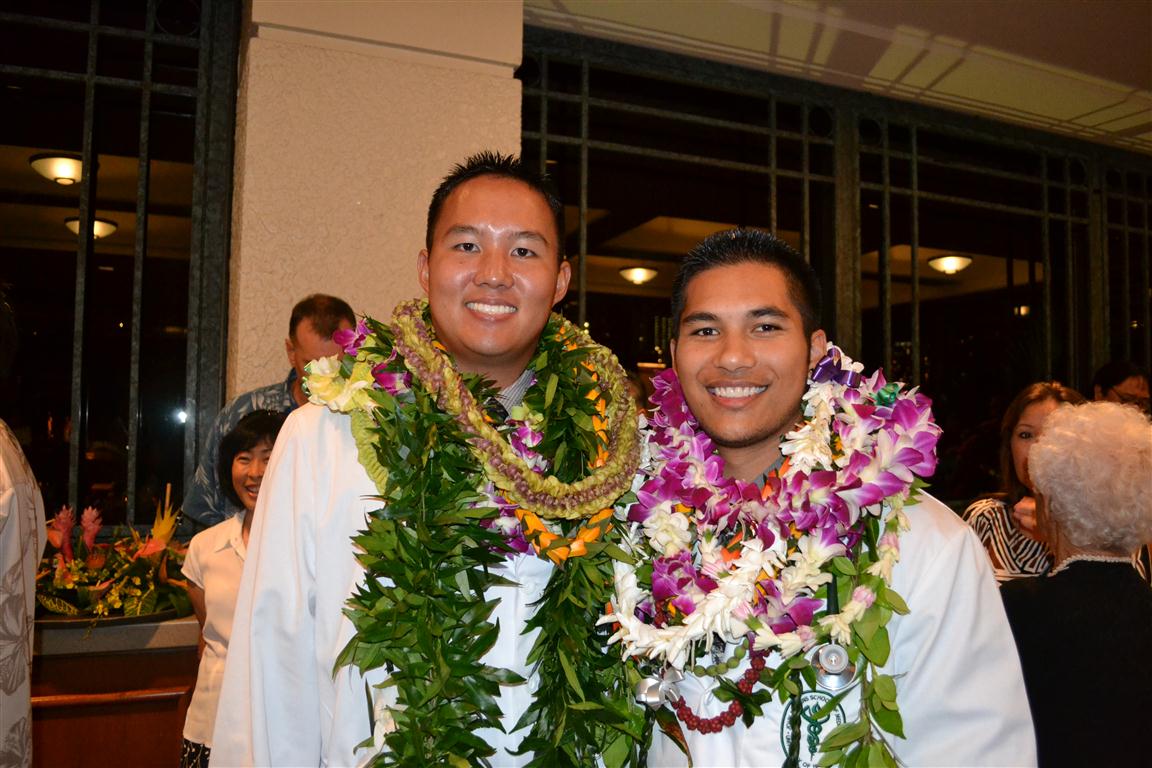 definitely, after my training, and I'll be proud to represent Molokai and all the rural communities," Chow said.