Molokai Learns of New Health Care Law
AARP News Release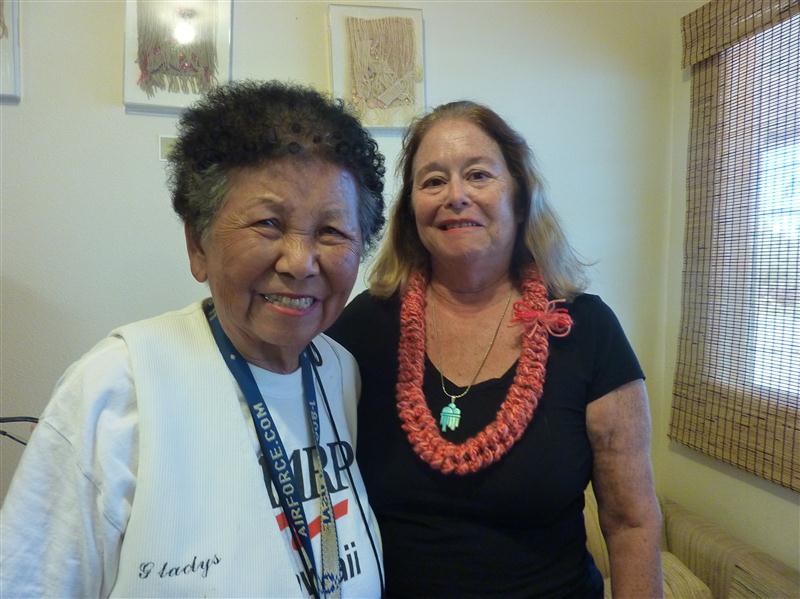 Mary Protheroe, an AARP Hawaii volunteer, visited members of AARP's Molokai Chapter last week to talk about the new health care law and answer questions. The health reform package passed by Congress this year offers numerous benefits that Hawaii Medicare beneficiaries and those not yet eligible for Medicare should know about.
For example, the law improves access to medical care by ensuring that doctors receive bonuses for treating Medicare patients. In addition, the law closes the Medicare Part D coverage gap known as the "doughnut hole," one of the reasons Hawaii residents face rising prescription drug costs. The good news is, if you reach the doughnut hole in 2010 you'll receive a rebate for $250 to help pay for prescriptions. Beginning in 2011, you'll receive a 50 percent discount on your brand-name drugs.
The new law also provides free preventive care for Medicare beneficiaries, so you no longer have to pay out of pocket for preventive care services, such as screenings for cancer and diabetes. You'll also be able to work with your doctor to develop your own plan to keep you as healthy as possible.
For people not yet eligible for Medicare, beginning this year the law allows those with a pre-existing health condition access to insurance coverage if you've been uninsured for six months. If you have insurance, it allows you to cover your adult children until age 26. Starting in 2014, it also expands eligibility for Medicaid, allowing more lower-income families and individuals to get health coverage.
For more details about the health care law check www.aarp.org/getthefacts.
AARP is a nonprofit, nonpartisan social welfare organization with a membership that helps people age 50+ have independence, choice and control in ways that are beneficial and affordable to them and society as a whole. There are about 150,000 AARP members in the state of Hawaii.
For information about the benefits of AARP membership or becoming a member of the Molokai Chapter, call Gladys Brown at 553-5375. The Chapter meets on the first Wednesday of the month at Mitchell Pauole Center at 9:30 a.m.