Molokai Leads for MIL Paddling Championships
The Molokai girls' paddling team will head to the Maui Interscholastic League (MIL) finale next weekend for the first time in the team's history.
Molokai came in first at 4:37.40 in their race last Saturday at Kahului Harbor, with Leenell Hernandez, Jasmine Borden, Crystal Puaoi-Kawai, Kailana Ritte-Camara, Natalia Levi and brand-new paddler Kachet Kaiama. Main rival Seabury Hall came in at 4:41.40.
"So far that was biggest lead that either of us had on each other," said coach Tania Kaholoaa. "Four seconds is the most so far, from whole season."
Heading into the season finale with two wins and two second-places, they have also secured their spot for the state championship, along with Seabury Hall.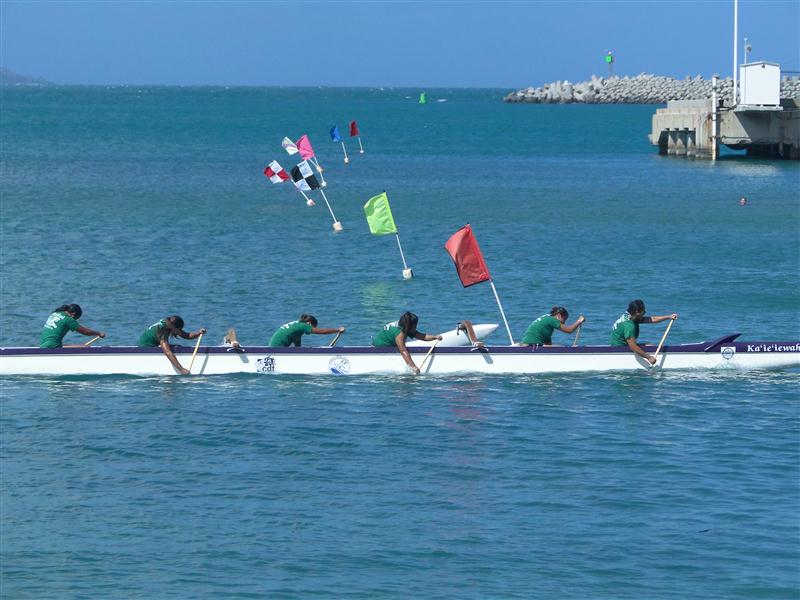 our ground."
The boys' paddling team did not race last weekend, but will join the girls at Hanakao`o in Lahaina this weekend, racing Jan. 29.