Molokai Leader in Hawaii Swimming
As he lowers the goggles to his eyes, adjusting them one last time, Ilia Reyes has one goal in mind – beat 20 seconds in his 50-yard freestyle.
The officials tell the swimmers to 'take their mark,' and all swimmers crouch into start position; a loud buzz announces the start.
With arms like windmills, Molokai-born Reyes edges out seven other top swimmers to take first place, touching out second place by mere milliseconds. His time: 19.78 seconds. The University of Hawaii-Manoa (UH) swimmer was at the Conference-USA Championship at the University of Houston in Texas last week.
"Winning the 50 [freestyle]; bringing home a championship trophy; I'm just excited," Reyes said in a phone interview last week from Houston. He said this was the first time UH has ever won a conference championship in swimming.
Reyes said it was the "family-oriented" training at UH that got him to this point.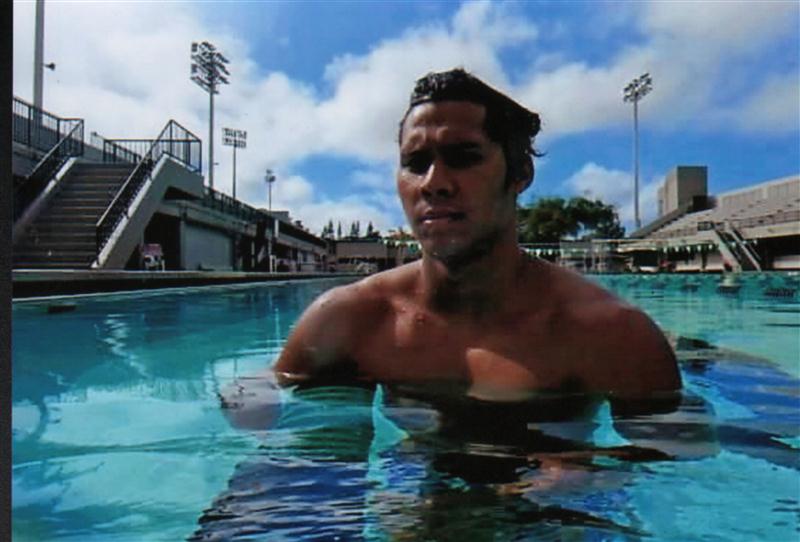 Next up: the National Collegiate Athletic Association (NCAA) championships starting March 24. Reyes said he won't know until results for the PAC-10 conference are posted if he qualified, but that he hopes to be swimming in the big meet. After that, Reyes has some Olympic-sized dreams.
"There's always another step, a best time, but I look at it and I can be better," Reyes said. "There's always another level."
Reyes will finish up his studies next fall, graduating with a bachelor's in kinesiology and rehabilitation science. In the meantime, he said he will continue to train for national competitions and for the Olympic trials, set for June 2012.
"He's been doing what it takes," Flanagan said. "You get what you put into it, and he's been putting a lot of time and effort…he deserves every bit of what he's getting."
His first coach said it's a great accomplishment for Molokai to competing at a collegiate level in the first place.
"The magnitude of where he is as far as swimming goes on Molokai, I don't think is paralleled by any other swimmer," Yomemura added.