Molokai Holokai Round Two
News Release by Molokai `Ohana Surf Club, Youth in Motion and SUPAM
Every year, stand up paddle (SUP) races like the Battle of the Paddle in Honolulu and the Olukai on Maui attract hundreds of paddlers eager to vie against the sport's most talented competitors in some of the best paddling conditions in the world.
Lucky for Molokai, local race directors have created what they say is a venue equal in quality to Hawaii's best races. The second Molokai Holokai will take place on Saturday, May 28 at 1 p.m. Known as the Kamalo Run, the race begins at the old Kamalo Wharf and runs parallel to Molokai southern fringing reef, ending 8.5 miles later at Hotel Molokai.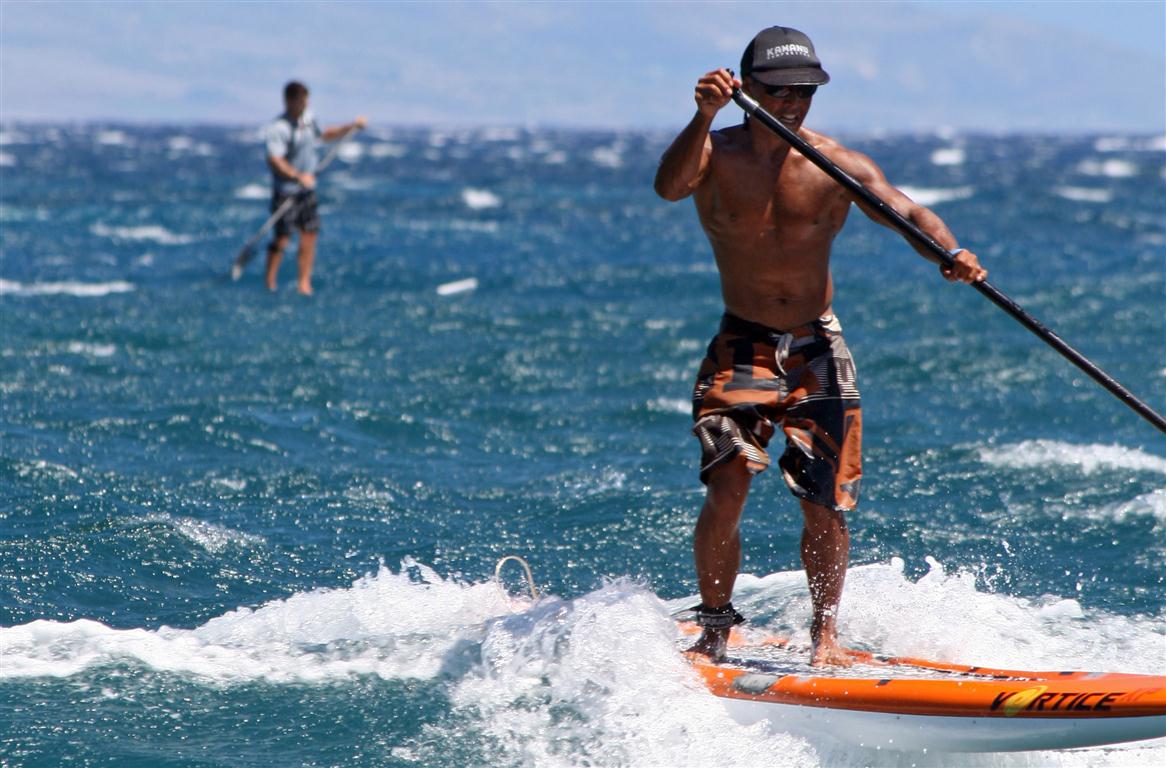 "When the trade-winds are blowing, this particular course is extraordinarily fun," said race co-director Todd Yamashita. "The wind whips you along at a good rate and there is a lot of wave riding. I don't think people realize just how fast our south shore conditions really are."
Clare Mawae, Molokai Holokai co-director, was introduced to SUP last year and has since been inspired to host the Makani Ikaika race series on Molokai. The Molokai Holokai will serve as the fifth and final race of that series. Mawae, who is also head of Youth in Motion, a non-profit water-sports club for island youth, recently returned from volunteering over the weekend at Battle of the Paddle.
"Everyone is doing standup here (in Honolulu). It made me want to come back to Molokai and strengthen our events," Mawae said. "We don't have state of the art equipment but if we can keep our kids excited, everything else will follow."
"The Molokai Holokai is designed, first and foremost, as a competitive venue for our Molokai SUP community." Yamashita added. "Many Molokai paddlers often lack resources to attend off-island race events, so this one if for them."
Race Day Schedule:
12-1 p.m. registration Kamalo Wharf (east Molokai near mile marker 10)
1 p.m. All divisions beach start Kamalo Wharf
3 p.m. Pupus, pa`ina and awards at Hotel Molokai – public is welcome
Please go to www.Molokai.spruz.com for more info.