Molokai High Sports Finish for the Year
Molokai High School spring sports have hit their final ball and run their final lap – and many made great strides in their sports.
Adolpho Jumps Highest at Track
Molokai High's top athlete, Kalei Adolpho, has another gold medal. She jumped into the number one spot at last weekend's state track and field championship, clearing 5'2."
"I feel really happy," Adolpho said. "I really wanted to [win]; I wouldn't say I expected it, but I definitely tried for it."
Coach Jessie Ford said Adolpho was "very calm and composed" during her jumps, and only faltered once.
"It was very exciting for a senior state meet, I felt like she earned [the gold]," Ford said.
Adolpho qualified for states in track and field for the past four years, coming in fifth as a freshman, and third the last two years, according to the Maui News.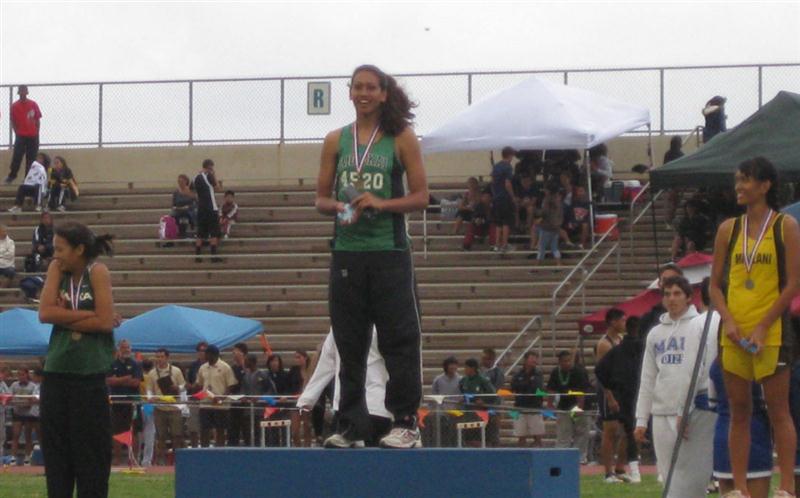 get the feel of a state game," Augustiro said. "It was a great season."

Volleyball Ends at MILs
The Molokai High boys' volleyball team lost in their first game of the Maui Interscholastic League (MIL) championship, against Hana.
The boys played three tough sets, 20-25, 20-25, 19-25.