Molokai Fitness
Community Contributed
By Ayda Ersoy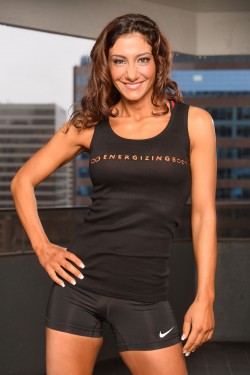 I am excited to introduce myself and share my story with you. My name is Ayda Ersoy, and I grew up in Istanbul, Turkey. Almost all my life I've been very active, playing many different types of sports. I became a trainer almost 20 years ago. I'm a personal trainer, sports nutritionist and circular strength training instructor (a type of joint mobility exercise). I also teach Pilates, yoga, and total body shape classes, and I hope to share this experience on Molokai. I love helping people reach their goals and seeing the smiles on their faces when they do!
So what brought me to Molokai? Eight years ago, I was living in Turkey when I read Dan Millman's book "Sacred Journey of the Peaceful Warrior."  It describes meeting a wise sage on the island of Molokai. I didn't know anything about Hawaii but I felt a strong energy from this book, so I started searching. And I couldn't believe my eyes, it was just amazing!
I started dreaming almost every day about how beautiful, how strong spiritually and how amazing Molokai must be. I decided to live there. Yes, I was living in Turkey, on the other side of the world, and I didn't even have a passport. But once we make a decision, all things will come to us — we just need a strong connection to our inner selves, and we need to believe.
It was not an easy journey. First I moved from Turkey to Vancouver in Canada with my son. He started school there, I started working, but I never forgot my dream. And now here I am, living in Molokai, and it is magnificent!
Everyone here is so friendly, with great, open hearts. I'm so thankful and grateful to be able to be here, and I want to give my energy and help to everyone here as much as I can. I am really excited and look forward to sharing my experience and education with you for a healthy lifestyle, a good relationship with food, exercise and more with regular articles here in The Molokai Dispatch.
Contact me at molokaifitness.com, where you'll find free advice and support for anyone on Molokai wanting to improve their health and fitness!