Molokai COVID-19 Update Livestream Friday
County of Maui News Release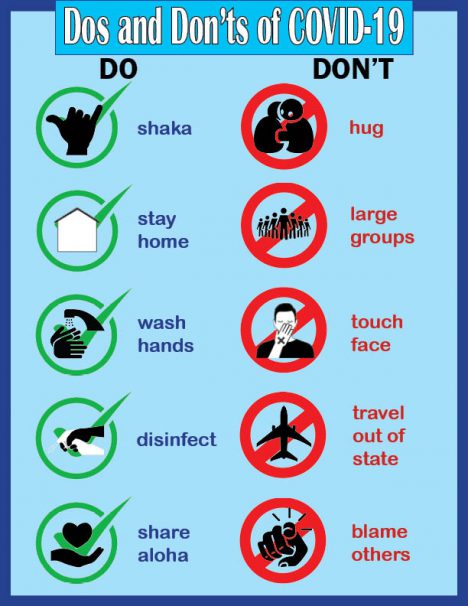 The County of Maui will be providing COVID-19 updates to Molokai and Lanai residents on Friday via a live stream on Akaku Channel 53 and the County of Maui Facebook page.
Mayor Michael Victorino will be joined by Dr. Lorrin Pang from the Maui District Health Office to talk about the coronavirus and answer questions from the public. Questions pertaining to Molokai and Lanai residents can be emailed to Mayors.Office@co.maui.hi.us or asked on Facebook during the stream.
Previously planned for Wednesday, the stream has been rescheduled to 2 p.m. on Friday, March 20.
General information and resources on COVID-19 (coronavirus) can be found on the County of Maui's website at mauicounty.gov. For more information and updates, please visit the State DOH website at https://health.hawaii.gov/ and CDC website at https://www.cdc.gov/.