Molokai Athletes Make All-Stars
The Molokai High School (MHS) softball team finished last season with its first win at a state tournament in 10 years, a consolation semifinal victory over Kohala May 4. Now the team has another accolade to add to its list of accomplishments: Four of its players were placed on the Maui News All-Star team.
The Maui News puts together a list of the best players in each sport throughout Maui County, and recently named four Lady Farmers to its division II softball first team: pitcher Jasmine Borden, a senior; third baseman Tyra Reyes-Garces and outfielder Natalia Levi, both juniors; and second baseman Amanda Venegas Makaiwi, a sophomore.
Their male counterparts were also awarded places on the baseball All-Star first team. Seven baseball players were added to the list, including D-II Player of the Year, senior pitcher Kaoli Place. He was joined by third baseman Jubilee Tabilangan, catcher Kamakana Duvauchelle-Andrade , and utility/designated hitter Ryan Rapanot, all seniors; second baseman Ehukai Rawlins and outfielder Maverick Dela Cruz, both juniors; and shortstop David Rapanot, a freshman.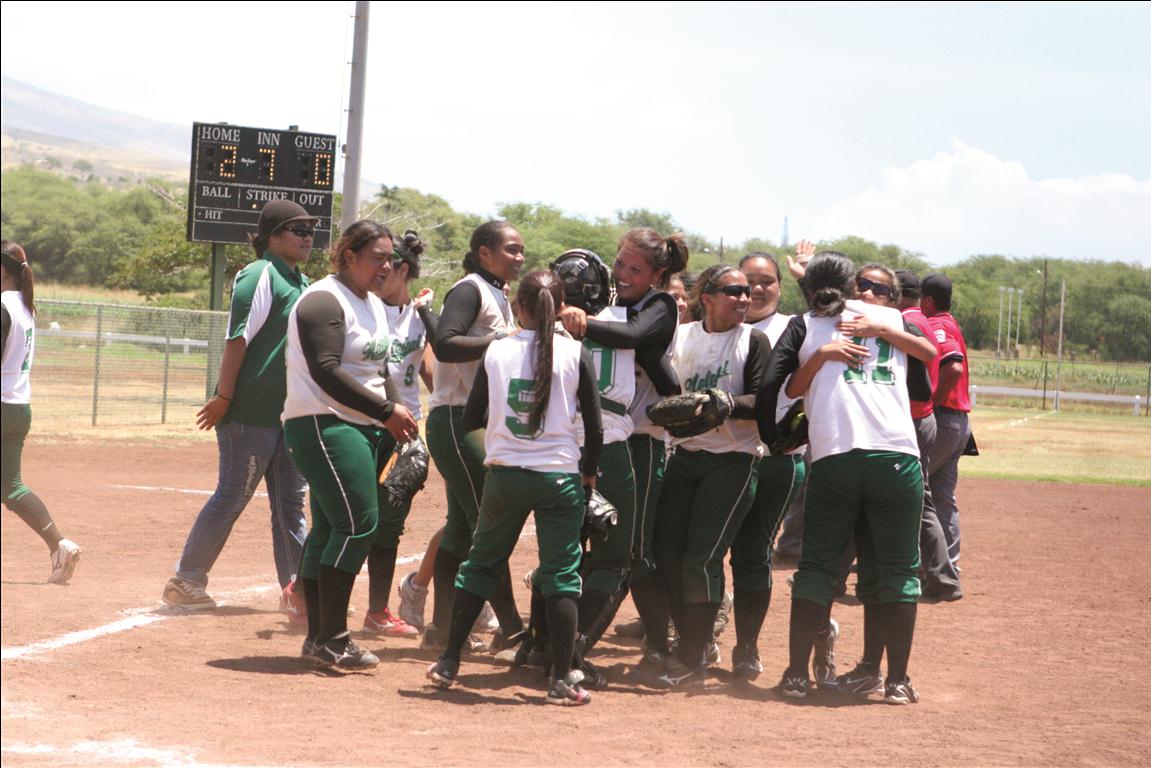 Meyer's job a lot easier."
The Farmers won a dramatic 9-inning victory over fourth-seeded Radford in the state quarterfinals, with Place receiving a no-decision.
David Rapanot led the Farmers' offense in that game with two doubles and three runs, while Ehukai Rawlins went 3-for-5 with three runs and Ryan Rapanot went 2-for-5 with two runs and three RBI. Maverick Kaulia Dela Cruz added a pair of RBI, as well.
McCutcheon, a former Farmer who was also voted D-II Coach of the Year by his peers, said the long list of Molokai students on the All-Star list was a good sign for the program.
"It just shows that we have a great group of guys," he said. "It shows that Molokai's here to stay…. It's kinda good to see that coming back to Molokai, getting the recognition that they deserve."