Molokai Artist Receives National Cultural Fellowship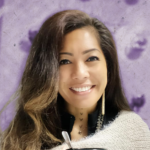 First Peoples Fund News Release
First Peoples Fund, the oldest national Native-led organization dedicated to supporting Indigenous artists, has selected 12 individuals from across the country as recipients of the 2022 Cultural Capital Fellowship.
Local artist Kanaka Maoli Hawaii, Kanoelani Davis of Molokai, was named as one of the fellows. An artist whose artforms include regalia, jewelry and weaving, Davis will receive a $7,500 project grant, technical support and professional training over the course of the year.
"We deeply believe in the transformative power of artists and culture bearers to strengthen and uplift communities," said First Peoples Fund President Lori Pourier (Oglala Lakota). "No matter their medium, each artist is sharing a story that reflects the incredible range of Indigenous cultures across the United States. Whether growing their entrepreneurial spirit or revitalizing, reconnecting and reclaiming ancient Indigenous practices, their work illuminates what is possible and inspires others. Their success creates a ripple effect that impacts their community and beyond."
Awarded annually, the Cultural Capital Fellowship program aims to increase artists' capacity to succeed and create an impact in their communities by supporting individuals whose work focuses on passing down ancestral knowledge.
"We are thrilled to welcome the new cohorts of artists," said First Peoples Fund's director/program weaver, Maya Austin (Pascua Yaqui/Blackfeet/Chicanx). "Our FPF family keeps growing and it's exciting to see such a rich variety of art forms and projects. Our artists are working in mediums that range from photography to quillwork and storytelling to theater, and that doesn't even scratch the surface."
First Peoples Fund has awarded 423 fellowships to 324 artists from 117 tribes in 33 states and two Canadian provinces. In addition to its fellowship and grants programs, FPF also helps support the inclusion of the arts in communities through values-based artist workshops, community art classes, youth programming and nationwide partnerships with other organizations invested in the arts.
Since 1999 the organization has awarded over $5.5 million in individual and organizational grants, as well as fees and honoraria to artists. First Peoples Fund fellowships are supported by the Andrew W. Mellon Foundation, the Doris Duke Charitable Foundation, the HRK Foundation, the Margaret A.Cargill Foundation and the Jerome Foundation.