Modern Kids, Old History
Students at Kualapu`u School transformed their auditorium into a multi-cultural mecca last Thursday with a school play about Hawaii's history.
"I wasn't nervous today," said La`a Sumarnap, a sixth grader of Kualapu`u School.
Last Thursday's play portrayed important events from Hawaii's history, starting with the formation of Hawaii's archipelago, to the banning of hula, and the migration of Chinese, Japanese and Filipinos who worked on Hawaii's plantations.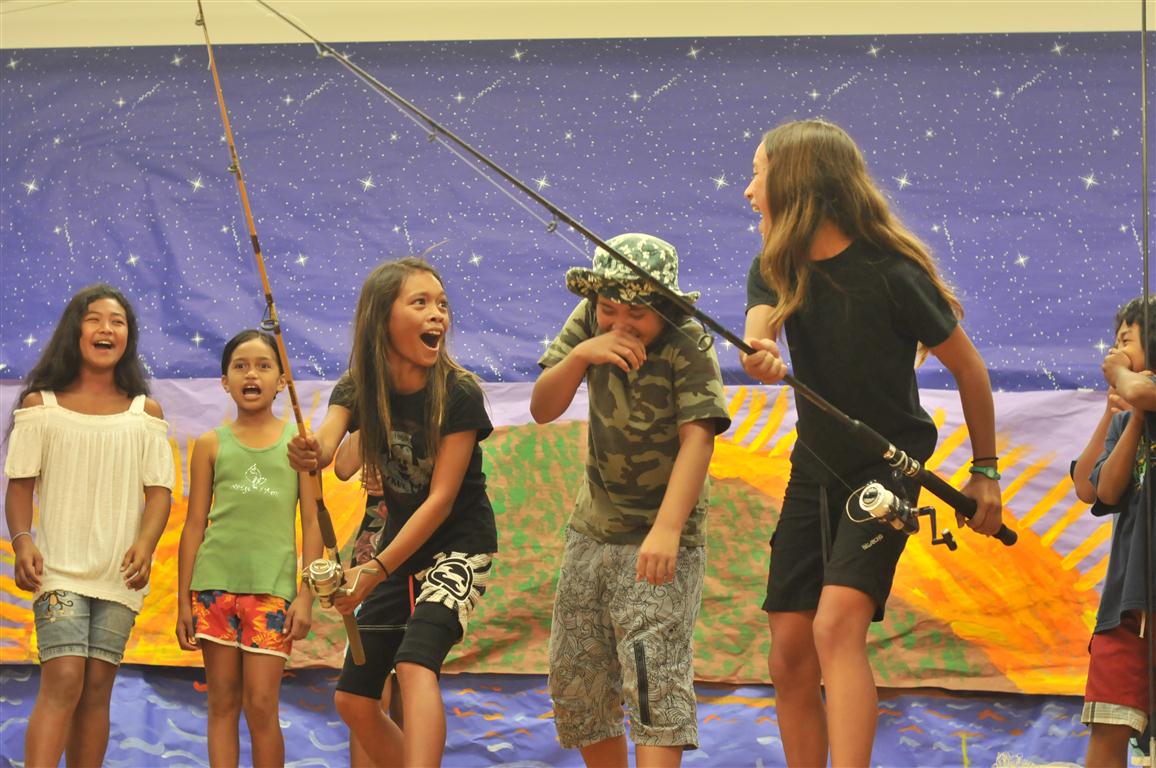 "We made our drums out of tires and tape," he said.
Kenilyn Nishihiri-Aki, a sixth grader at Kualapu`u , summed up the play.
"We all have aloha for this place where we live. We love the Hawaiian culture," she said.