MoBettah the Band
Molokai Music Series
Known for their animated performances and versatile set lists, MoBettah the Band has been a Molokai entertainment favorite for years, giving everyone something to look forward to during their shows. As the first in a series of Q & A's with Molokai's many bands, the Dispatch sat down with band members Tania Manaba-Will, Lyndon Dela Cruz and Earl Gorton to get the scoops on MoBettah the Band.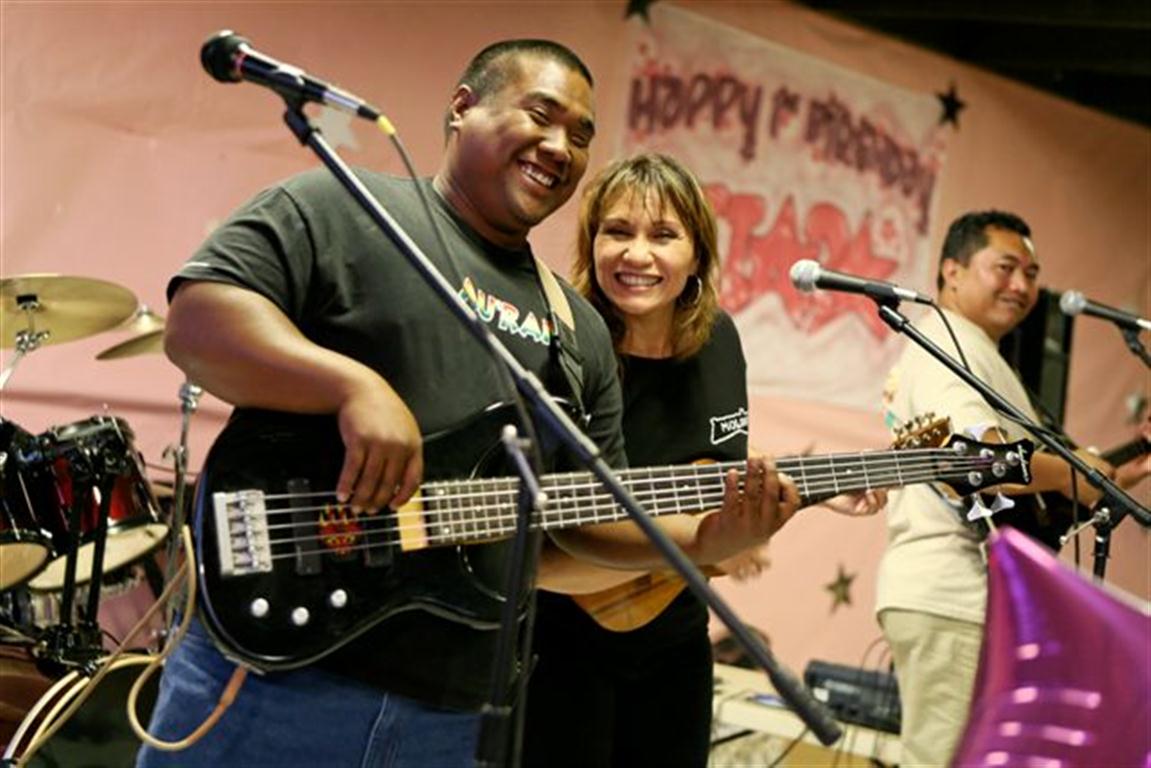 MD: Where does the band name come from?
MB: We were all sitting around talking story and after each idea dropped everyone would say "mobettah da kine, mobettah ummm, mobettah hou…" Lyndon was then like, let's just go with MoBettah, the Band.
MD: How many times have you played "Mustang Sally"?
MB: Hundreds! It's been a favorite since the days of the Pau Hana Inn. It was their last song played so since it is so loved by the community, we figured we have to play it! Tania: And I love it because I get to play the timbales.
Mobettah the Band includes Lyndon Dela Cruz (lead vocals, ukulele, timbales), Tania Manaba-Will (lead vocals, ukulele, timbales, tambourine), Danny Reyes (bass), Ekolu Kalama (acoustic guitar), Rick Schonely (guitar) and Earl Gorton (drums).