Mission: Kaiwi
How did Darren Miller decide to attempt swimming seven of the world's most difficult channels – including the Kaiwi Channel, from Molokai to Oahu, which he'll partake early Friday morning?
In a word, he says, "randomly."
The Pennsylvanian's motivation to pursue the so-called "Ocean's Seven" is the Forever Fund, which he founded in 2010 with his close friend, Cathy Cartieri Mehl. The organization is dedicated to Mehl's late father, Anthony Frank Cartieri, and helps families pay costs associated with open heart surgery on infants.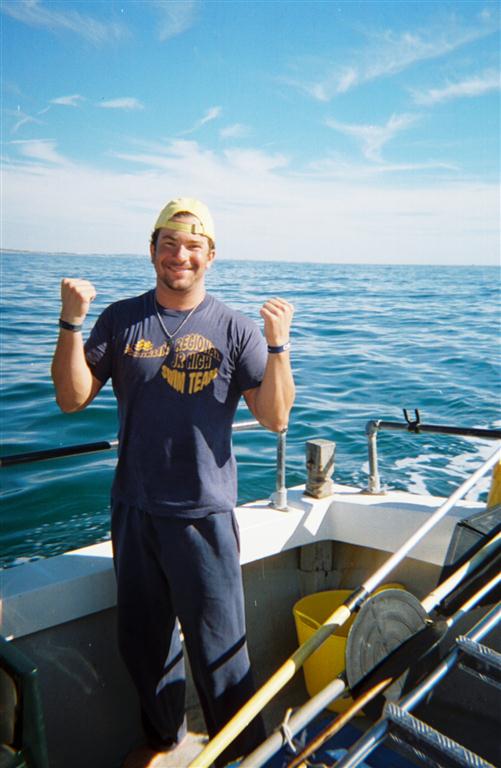 Yet while his efforts are meant to raise donations and awareness for the Forever Fund, the way he is doing so – daylong swims in treacherous waters – is the random part. The 28-year-old swam in high school, but quit his college swim team during his sophomore year at Penn State. His first competitive long-distance swim came less than two years ago, at the Tampa Bay Marathon in April 2010. Open water swimming is still "fairly new to me," he says, and ultra-distance swimming is a "brand new concept."
Plus, this is no walk in the park – or swim in the pool. On record, fewer than 20 people have successfully swum the Kaiwi Channel. According to Miller's website, nobody has finished the Ocean's Seven – which, in addition to Kaiwi, includes the Tsugaru (in Northern Japan) and Irish channels, the Strait of Gibraltar (between Spain and Morocco) and Cook Strait (in New Zealand).
But Miller, a former marathon runner who tours the country giving motivational speeches, enjoys a good challenge. He already completed the first two channels, English and Catalina (in California), in July 2010 and Aug. 3, 2011, respectively. He arrived on Molokai this past Saturday – his first trip to Hawaii – to conquer what he says will be one of the toughest of his seven swims in waters in the 70 degree F range.
"Whereas before I was training for cold water, now it's the opposite," he said. "That's the biggest challenge, is gonna be the heat and how it's gonna affect my energy levels."
Miller will try to maintain his energy level through speedy food breaks every half-hour during his Kaiwi attempt, which he expects to last 12 to 15 hours. Sharks and manowar jellyfish – which have denied other swimmers similar feats in the past – could also impact Miller's success, but he said raising money for less fortunate kids is worth the risk.
"I'm a man of faith," he said, "and I believe that that's what I'm put on the earth to do."
To follow Miller's Oceans Seven attempt, visit darren-miller.com or like his Facebook Page.