Micah G Coming to Molokai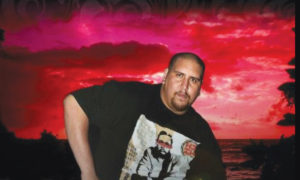 Community Contributed
By Paulele Alcon
Molokai, I hope you ready for a night full of lover's rock music. It's going down this Saturday March 24 at the Official Micah G CD Release Celebration and "Rude Boy Love" music video shoot at Paddlers Inn, presented to you by Hawaii's Finest. Get out your dancing shoes, favorite HI Finest shirt and get ready to represent Molokai in the Micah G and DJ Osna music video, which will be featured on a number of local TV shows and websites.
Micah G was one of the founders and lead singers of the band "The Next Generation." In 2009, he released his debut solo album G Style that features hits such as "Take a Chance" and "Big City Love." Then in the winter of 2011, Micah signed with Hawaii's Finest Records and released his newest album "Feeling Good" featuring hit songs "Apple of My Eye," "All for You" and "Good Man." Micah's songs have been consistently at the top of the local radio countdowns and on the playlist of fans around the world.
After being in the music industry for well over 10 years, Micah G finally has assembled his dream band and created the sound we all love. Micah G Live is one of the most entertaining and popular artists around Hawaii. Micah will be entertaining Molokai with two hour-long sets with his all-star band. Also making the trip is DJ Braddah Osna, Hawaii's Top DJ/Emcee, who will be playing the top songs both new and old.
Micah G and Hawaii's Finest first teamed up back in the winter of 2009. Micah helped HI Finest get off the ground and was the first local artist to rock the brand new clothing line on stage. Micah also got HI Finest into the entertainment and promoting scene by taking the brand under his wing and helping brand go main stream. Over the years, Micah G and Hawaii's Finest teamed up on a number of events and they are finally blessed to make it back to Molokai for a night full of good times.
Come out, Molokai, and enjoy a fine evening with Micah G, DJ Osna and Hawaii's Finest. Doors open at 8 p.m. and music starts at 9. This event is 21+ and $20 pre-sale tickets are available at Hayaku, Chevron, Tobacco Shack, iCandie, and HI Finest Shop. Get your tickets today because this concert is guaranteed to sell out.
We will be selling the newest line of Hawaii's Finest gear at the concert as well as Micah G merchandise. You can also find the newest Hawaii's Finest line at the Molokai HI Finest Shop (75B Ala Malama). Hawaii's Finest will be releasing a new line every two months and bringing concerts to Molokai all year long. Stay updated with Hawaii's Finest at HIFInest.com and on at Facebook (facebook.com/hfinest). Mahalo Molokai!