MHS Utilizes New Technology
Some students at Molokai High School (MHS) are getting their hands dirty these days, as part of the school's Natural Resources Academy. Their new farm has been growing a plethora of vegetables and students are learning what it takes to be self-sustainable.
It has been nearly five years since the last student farm on MHS property. Science teacher Malia Lee said funding for the program had run out. But the high school's new administration finds that a school with the mascot of a farmer should provide an agriculture program.
"We are "The Farmers" after all," Lee said.
She has been working with seven students since last October at the school's small farm, teaching the students how to grow various vegetables organically.
The vegetables, such as tomatoes, lettuce, onions, eggplant and corn, are being grown through hydroponics. A hydroponics system grows vegetables organically using piping, fish, and water – all without using any soil. The main fertilizer in the process is the manure that comes from the fish pond.
The water from the pond is circulated through a series of tubes and used to give nutrients to the pla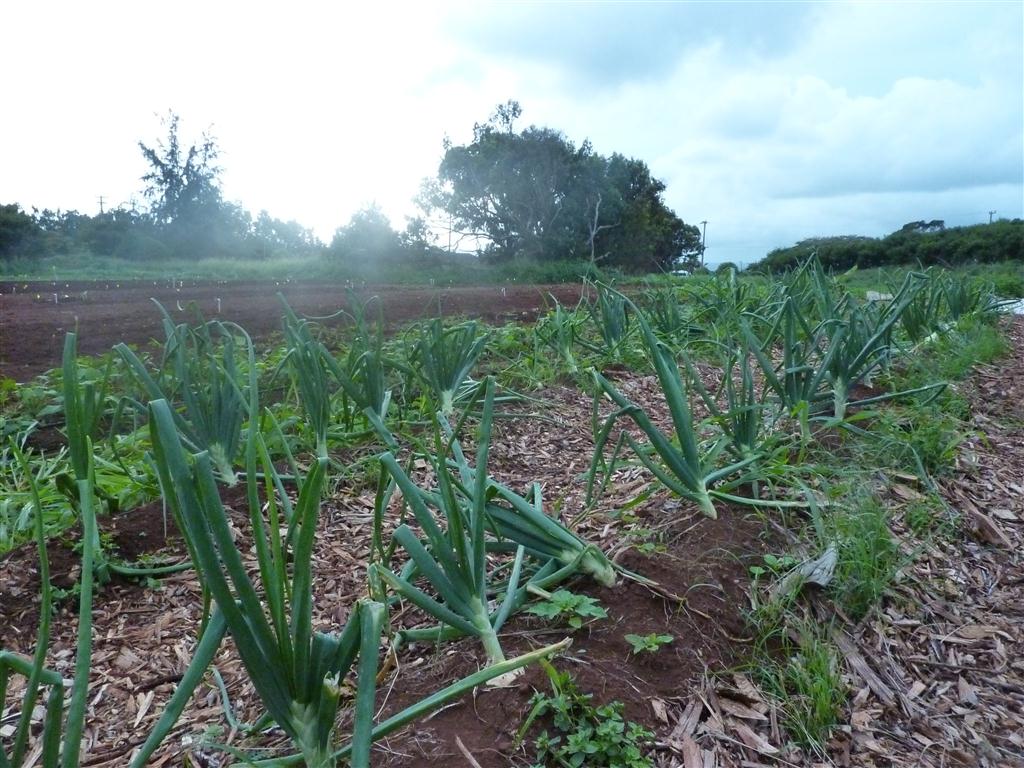 vision to get more Hawaii kids involved in finance, so we can keep more finances in Hawaii instead of being controlled from abroad," said Paula Freal, an economics teacher at MHS.
The Bloomberg station is a sophisticated computer that teaches students how to evaluate stocks and invest money. It is one of eight in the entire state and one of 200 in the country.
"We are bringing the world to them," said Stan Hao, MHS principal.
Freal runs the station with seven students, ranging from eighth to 12th grade. The station is made up of six LCD monitors that teaches the students how to read investment and stock charts and practice finance activities.
The program utilizes real-world situations. The students start with $1 million to invest in the stocks of their choice.
Freal said having experience with the Bloomberg station is great for any student to have on their resume when applying to colleges, and especially those who want to go into a financial field.
The new technology has gotten more popular at the school since it was introduced last spring.
"I only had three students when I started this program," Freal said.
Hao also recently purchased 30 iPads for student use with the 21st Century grant program.
"I want to push the envelope," Hao said. "I think we have wasted money on projects in the past on equipment."