Maunaloa School Stays Open
Maunaloa Elementary School turned 73 this year, and – after some trepidation about its future – will make it to 74.
The Department of Education (DOE) was looking to close the school under an economical proposal that would have sent its 71 students to Kaunakakai Elementary School roughly 18 miles away.
But the Board of Education (BOE) voted unanimously last Thursday to keep the west end school open with its full staff intact on the recommendations of Superintendent Kathryn Matayoshi and a board committee.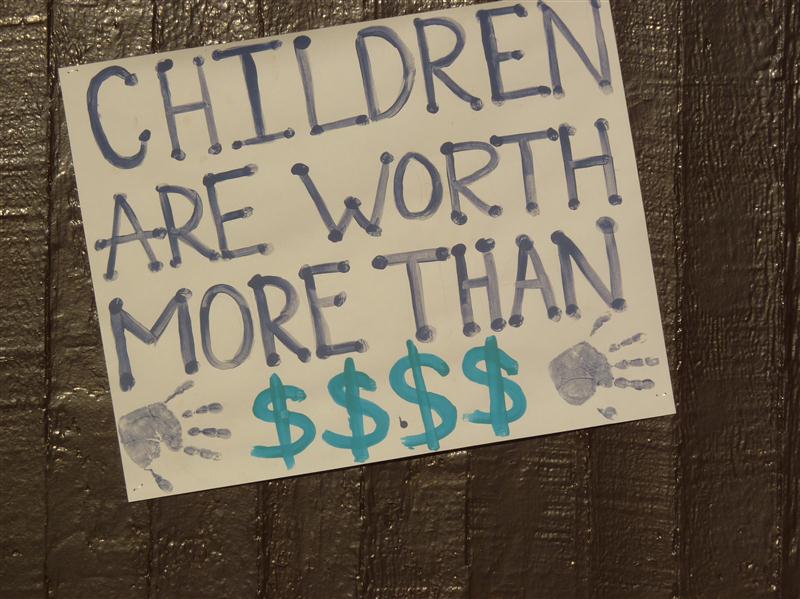 "I just feel ecstatic," said Lana Freeman, a fourth-grade teacher at Maunaloa. "It's a relief that it's finally all said and done."
The vote followed a nearly two-year study and public scoping period that drew a large and vocal crowd of Maunaloa supporters. In the final weeks leading to the decision, both Complex Area Superintendant Lindsay Ball and Matayoshi changed their original recommendations.
Initially, both had suggested to keep the school open but without a full-time principal. Ball and Matayoshi recently adjusted their recommendations to leave the campus and its full staff untouched.
With about a dozen Molokai residents watching the meeting, held at Maui High School, through live streaming Thursday night in Maunaloa's cafeteria, the board voted without debate.
"The voices of Molokai were heard," said John Penebacker, the chairman of the Committee on Administrative Services. Penebacker's committee submitted the report stating that Maunaloa School should not be consolidated with Kaunakakai.
The essence of the consolidation proposal boiled down to money. State officials estimated the DOE could save at least $270,000 annually if Maunaloa was shut down. But pure economic benefit was not enough to bring the school to its knees.
"Students' needs are more critical than annual savings," said retired educator Rose Yamada, who also chaired the island's consolidation task force.
Happy Faces
When Maunaloa's only school was first identified as a viable candidate for closure, community members drew their battle swords to stave off DOE's intentions.
"We have to fight for our kids because they're all we have," said Judy Caparida, a Ho`olehua resident. "What affects west end affects everybody on the island."
The school sits at the heart of a rural, geographically distant community, whose pride runs deep, and perseverance stands firm. But for a town that has endured multiple challenges including job losses and business closures, the prospect of their neighborhood school closing brought no small measure of pain.
"We shouldn't be shot in the knees," said Dart Bicoy at a BOE meeting last month. "We're already on our knees."
Parents flooded public hearings held on the matter, stating their children thrived in small classrooms with individualized attention. Still, the threat of closure came despite Maunaloa students improving dramatically on state tests, having complied with all targets on the Adequately Yearly Progress for the No Child Left Behind policy.
After months of fighting and pleading for its school, the community proved to be instrumental in its survival. Last week, glum faces transformed into ones expressing joy and relief.
"This means that we have hope," said Wendy Espaniola, a sixth-grade teacher at Maunaloa. "Hope for the future.
"My husband went to this school and my children, so it means a lot to us."
Elly Abafo's family has seen four generations attend Maunaloa School. A former student herself, Abafo's mother and son also attended, and now her grandson, Royden.
"Before my mother passed away, she said this is a school we need to keep forever," Abafo said, as her eyes began to swell with tears.
While some parents and teachers smiled with ease, kids squealed with excitement.
"I'm so happy I don't have to move and get to see my best friends everyday!" exclaimed sixth-grader Kaimana Escobar.