Mau's Dream Lives On
Hawaii's Voyaging Canoes converge in commemoration
Community Contributed
By Paanaakala Baybayan
At around one a.m. on Aug. 27, three of Hawaii's deep-sea voyaging canoes Hokule`a, Makali`i, and Hokualaka`i set sail from Kawaihae Harbor bound for Oahu. The journey served as training for a future world-wide voyage; but more so, it honored the continuing legacy of Master Navigator, Mau Piailug. Considered by many to be the father of the re-emergence of traditional Polynesian navigation, Piailug passed away on July 12.
As the three canoes sailed away into the darkness, there was much excitement in the air. For some of the crew it was their first time crossing the `Alenuihaha, but for both new and veteran sailors, it was a time filled with anticipation and excitement.
The `Alenuihaha is noted for its fierce winds and steep waves, and on this day the early departure allowed the canoes to cross the channel before the heat of day contributed to the acceleration of the tradewinds. Under the light of a waning full moon the three deep sea canoes made their way safely to Maui.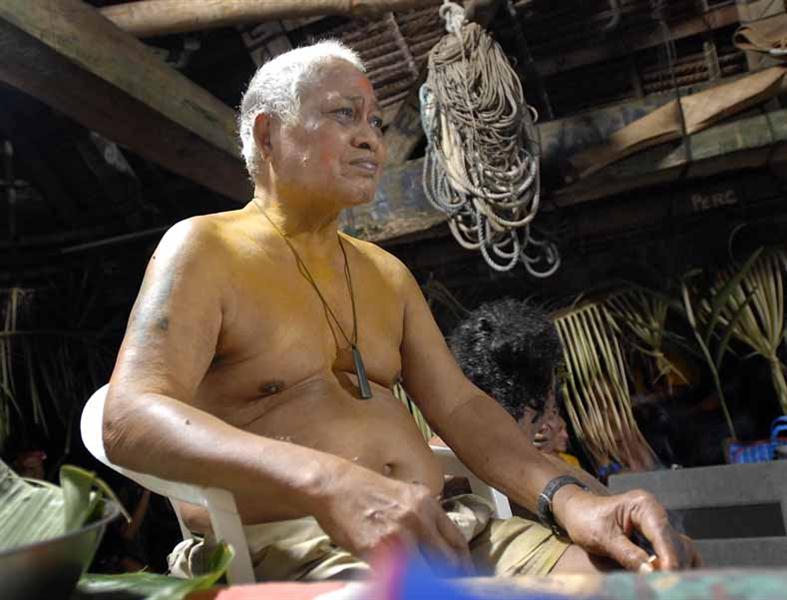 Before reaching Oahu, the three canoes were greeted by a film crew from National Geographic who were circling the three wa`a from a helicopter. The first canoe to arrive, Hokualaka`i, sailed along Waikiki where Uncle Nainoa Thompson personally escorted her for a short while from his one man canoe.
This was an amazing journey for all three canoes. It confirms Papa Mau's dream will live on as the young and old continue to learn and build upon his legacy. We all hope that these three canoes continue to sail together as a fleet and that more canoes continue to join them.