Math Does Matter
Kaunakakai math team competes in Maui.
Competing in a math tournament is never easy. It often requires complete brain function, the ability to think quickly, and superb calculations – most of which are way too strenuous for the average adult.
But for a few Kaunakakai Elementary School mathletes, it's as easy as riding a bike or tossing a football.
Last Saturday was Molokai's first time competing in an elementary-level math contest, which saw keiki from 11 other public and private Maui schools participate.
Among the 82 contestants were eight Kaunakakai students who traveled to Maui High School, where they exercised their math muscles and took third overall.
The annually-held Math Matters Competition awarded Pukalani Elementary with first place and Wailuku Elementary with second. Kaunakakai didn't place individually.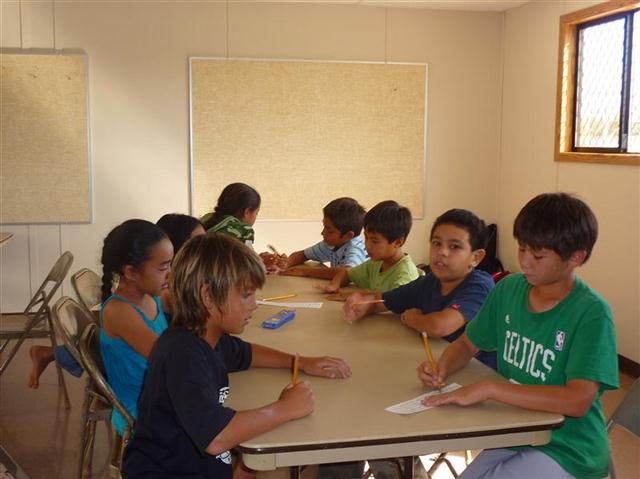 are appropriate, some are hard."

The competition, put together by engineers and former math teachers, was centered around problem solving, and was compiled into several rounds, including individual and team rounds.

"We've been practicing multiplication, fractions, dividing and percentages," Hoarai Pou said. "I'm really excited because this is my first competition."
Potter said the kids (as well as their selective teams) were chosen to represent Kaunakakai based on state testing scores and recommendations of teachers.
The Kaunakakai students were sent to the math competition by the 21st Century Grant, a federal program that provides schools with enrichment activities and helps students meet state and local standards in core academic subjects.