Malama Your Mama
Celebrating Mother Earth
We should bring passion back to caring for the `aina, Molokai Earth Day keynote speaker Kawika Crivello reminded the community last Friday evening.
"There is man, and there is environment," said Crivello, quoting his late uncle and inspiration, George Helm. "One does not supersede the other…man is merely the caretaker of the land that maintains its life and nourishes its soul."
More than a thousand Molokai residents came out to learn about the earth and how to care for it at the Mitchell Pauole Center. They also enjoyed ono food, entertainment, raffles and more.
This year's theme, 'I ku no ka `ike, pono ka `aina,' or 'When knowledge is in place, the land is pono.'was chosen for its duel meaning, according to Ed Misaki, head of The Nature Conservancy (TNC) on Molokai, which hosts the annual event.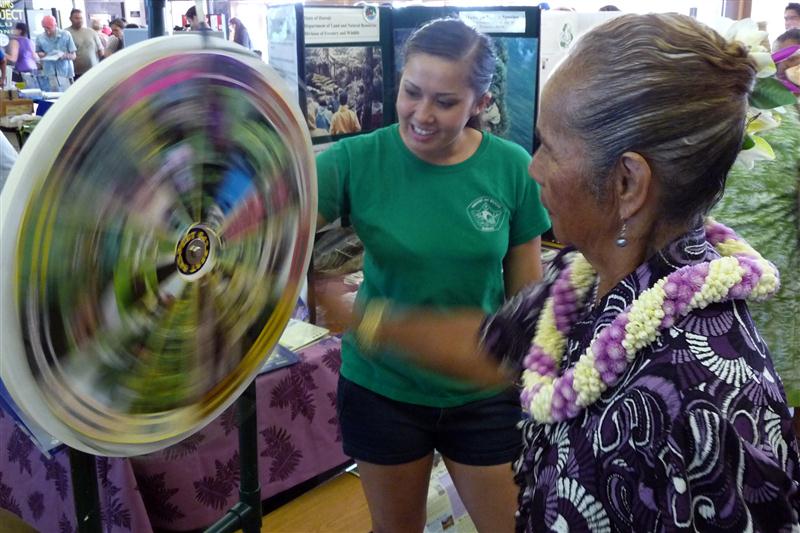 kupuna…it's the core of who we are," he said.